NBA Says Nigerians, Especially Lawyers, Are Suffering Under Buhari's Economic Regime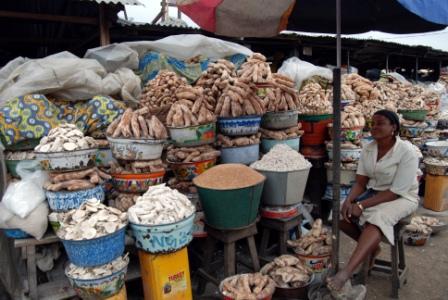 The Nigerian Bar Association, NBA, has expressed concern over the state of the economy, saying Nigerians, especially lawyers, were suffering under the present situation.
The legal body said it was imperative for experts, in and outside the country, to suggest ways to revive the ailing economy. Mr Oladejo Lamikanra, SAN, who spoke for the association, in Abuja, said NBA was planning a gathering to give experts, both lawyers and non-legal practitioners, the opportunity to engage in critical assessment of the economy and suggest ways out of the current situation.
He said lawyers had decided not to sit down and fold their arms while workers continued to lose their purchasing powers. He said the umbrella body of lawyers had, therefore, decided to examine some of the critical economic issues facing the country.
He said: "This is why we have chosen as our central theme for our national conference, 'Democracy and Economic Development.'
" We want to discuss the economy in the context of democracy. How can democracy make the economy grow better? The economy is quite challenging at present. There is concern on how democracy constitutes a heavy burden on our Gross Domestic Product (GDP).
"We want to explore how democracy can be used to further grow the economy. The average Nigerian is feeling the pinch, he is feeling the crunch. We have been dependent on oil alone.
"How do we diversify? The practice of democracy should improve the economy. Democracy and economy are not mutually exclusive. "We want to see the economy grow. We want to see Nigerians live better.
That informs our choice of the theme. How can we make sure our economy sustains our population growth. We need actions now." Lamikanra, who is the Alternate Chair, NBA technical committee on conference planning, said this year's edition to be held in Port-Harcourt, Rivers State between August 19 and 26, would examine how institutions could foster economic growth in a democracy.
He explained that the conference, to be attended by about 13,000 lawyers, both within and outside the country, would feature Rwandan President, Paul Kagame, who is expected to share the country's success story with Nigerians. According to him, the decision to invite Kigame is informed by the fact that the economy of Rwanda has continued to grow, despite myriads of challenges facing the world economy.
He said: "What informed the conference theme is that there are more economic challenges in the country today than last year.
"The conference will address, among others, how democracy can deliver on an improved management of our economic affairs."