PDP Postpones Convention Again, Extends Makarfi's Tenure By 12 months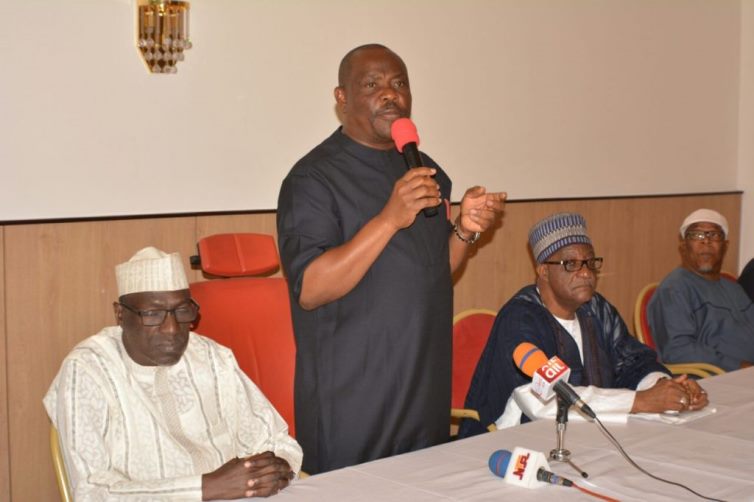 Estimated Reading Time: <1
A defiant Ahmed Muhammad Makarfi-led People's Democratic Party (PDP) has decided to go ahead with the party's convention against an Abuja court order and attempt top stop the convention by the Nigeria Police Force.
Senator Makarfi declared the convention opened in the Rivers state governmnet house on Porthacourt amidst chairing party chieftains.
Ealier, the party via its Twitter handle had said the police had blockaded PDP chieftains in the governmnet house which the party described as house arrest.
PDP, has rescheduled its national convention and has extended the tenure of the Ahmed Makarfi caretaker committee by one year.
The extension also means the party will hold its next convention after one year. The party says it will resolve lingering lawsuits within this period.
The announcement was made Wednesday at the party's secretariat in Port Harcourt, Rivers State, by the convention planning committee chairman, Nyesom Wike.
The decision followed the inability of the party to hold its repeat national convention in the Rivers State capital after a Federal High Court in Abuja stopped the convention.
Police and soldiers on Wednesday sealed the Sharks Stadium venue of the planned convention.
The National Executive Committee, NEC, later met at the Government House and decided to postpone the convention, which would have seen the election of new set of leaders for the party.