Army Tells Man Declared Wanted To 'Go Home' After He Turned Himself In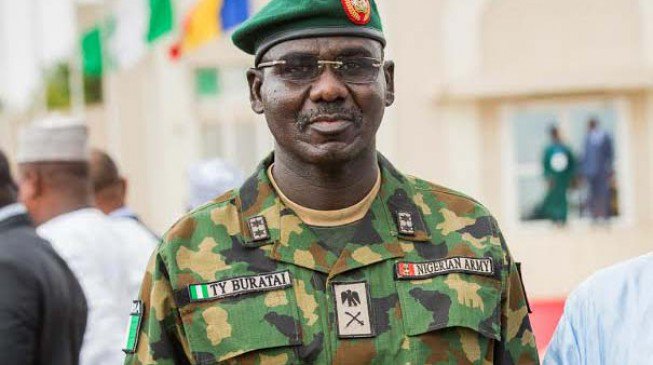 Estimated Reading Time: <1
The Nigerian military asked a man it declared wanted to go home after he reported at one of its facilities in Borno State. Ahmed Bolori, was declared wanted alongside two others on Sunday, amongst them, a known Journalist Ahmed Salkida..
The Army said the three refused to provide useful information to authorities despite having clear and unfettered access to the sect and also held them responsible for the Boko Haram video that was released on Sunday. The video purportedly showed the Army conducting area bombardment of an unknown location where the abducted Chibok girls are kept, killing many of them in the process.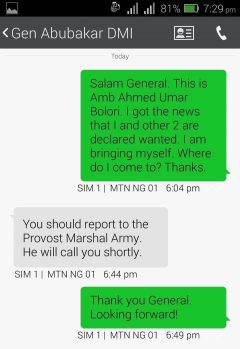 Read the full statement by Mr. Kperoogi below, published on his Facebook page which he said was part of the conversation he had with Mr. Bolori.
It is now self-evident that no one in the highest reaches of governance and security enforcement in Nigeria is thinking. How can you declare people "wanted" when you haven't even invited them for questioning–and they haven't resisted your invitation? I just got off the phone with Ambassador Ahmed Umar Bolori, one of the people declared "wanted" by the Nigerian military.
He told me he called the Chief of Army Staff, the spokesperson of the Nigerian military who announced him "wanted," and other top military officers and said he was at their beck and call and didn't need to be declared "wanted" since he wasn't in hiding.
He then went ahead and turned himself in at the top military barracks in Maiduguri, waited for more than two hours, but there was no one to interrogate or arrest him.
He called and texted the chief of army staff and the military spokesperson again and pleaded with them to send someone to detain, arrest, interrogate, or do whatever they wanted to do to him because he wanted to clear his name.
He was later told to go home and return the following day! They told a "wanted" man to go home and come back the next day! Can you believe that? First, he is personally known to the chief of army staff and to the military spokesman. These people also know his home in Maiduguri.
They know where to get him if they want to. Yet they declared him "wanted." Is there any parallel to this level of puzzling incompetence in the world? Who declares people "wanted" without any interest in seeing, much less interrogating, them?