"Jibrin-Dogara Feud Shows APC Leadership Is Incompetent" – Says Party Chieftain, Timi Frank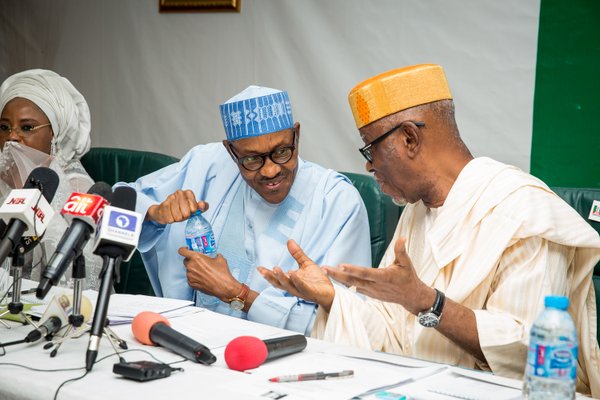 Estimated Reading Time: <1
Timi Frank, deputy national publicity secretary of the All Progressives Congress (APC), says the intervention of his party in the feud between Yakubu Dogara, speaker of the house of representatives, and Jibrin Abdulmumin, the former appropriations committee chairman, is commendable but it is coming late.
Speaking to journalists on Wednesday, Frank described the situation as an "embarrassment" and proof of the "incompetence" of the party leadership.
He said that despite honouring the summons of the party to find an amicable way to resolve the matter, Jibrin still insists on Dogara's resignation, a sign that "the battle has gone dirty".
Frank explained that the party would have been able to handle the situation right at the beginning before it deteriorated.
"Whether we like it or not as a party, what is happening to honourable Dogara, the speaker of the house of representatives, is not just embarrassing to him as the number four man in Nigeria but embarrassing to the APC leadership and Nigerians at large who have confidence in our party, " Frank said.
"Yes I commend them for this but I feel it's already too late. Why I said this has become too late is that it is very clear that this is like medicine after death and it is sad we allowed it to get to this level.
"This still boils down to my earlier statement about the incompetence of our party leadership."
He added that the APC must do everything possible to make sure President Muhammadu Buhari achieves his plans for Nigerians.
"Whether we like it or not, the president is the leader of the party. If the party is not getting it right, Nigerians will not hold the party responsible; they will say the president has failed to put his house in order," he said.
"We must save the president from all these embarrassment going on internally in our party, we must the President from the current mess in the national assembly."
Jibrin is accusing Dogara and 11 others of "padding" the 2016 budget.