"Quickly Intervene In Ongoing Crisis" – PDP Youths Beg Ex-Pres. Jonathan, Finger Justice Okon Abang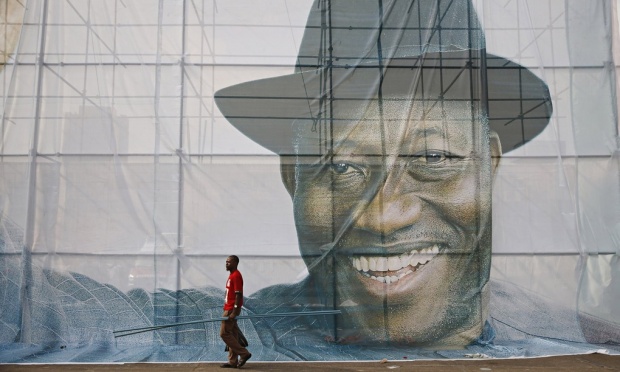 Youths of the opposition Peoples Democratic Party, under the aegis of PDP National Youth Frontiers, PDPNYF, has asked ex-President Goodluck Jonathan to quickly intervene in the party's ongoing crisis, in order to return lasting peace.
In a statement by its National Coordinator, Austin Okai, the PDPNYF, which expressed worry in Thursday's ruling of Justice Okon Abang of the Abuja Federal High Court, sacking the Sen. Ahmed Makarfi-led national committee and recognising the Sen. Alimodu Sheriff-led faction, urged the National Judicial Commission, NJC, to immediately probe Justice Abang, alleging that the Judge has "turned his own arm of judiciary to be a rubber stamp for anyone who can afford the bid."
The statement read: "The judiciary must not be a place were anyone runs into and hide his misdeed, it is now clear that Justice Okon Abang has turn his own arm of judiciary to be a rubber stamp for anyone who can afford the bid.
"We ask all concerned to wave into this judicial rascality exhibited by Justice Okon Abang before it eats deep into the marrows of our democracy. He is not only a threat to democracy but also a threat to human rights and stain to the bench.
"PDP is a family and each time it has internal misunderstanding, the said Justice Okon Abang dives in to set fire on a fresh wood. It is alarming how much interest he picks on matters that concerns the PDP.
"The manner and mode in which judgements are obtained from Justice Okon Abang is an abuse to constitutional rights, cases brought before him are not studied, neither are they carefully listened to. He gives judgement contradicting same judgement from court of the same competent jurisdiction, High court over ruling High court judgement, and to this we find it absurd for an arm as the one he controls finding solace in misinforming the people, it is very unfuturnate. He did the same thing in the Abia state governornorship election case that has placed the duo of Dr. Okezie Ikpeazu and Dr. Uchechukwu Ogah in a tight conner.
"He is doing same is on this matter. We totally say no to this act of using his office to stain the country's judiciary and making it a laughing stock.
"We therefore call on the National Judicial Council to as a matter of urgency remove Justice Okon Abang and further probe his ill judicial rascality and constitutional doctoratings to save our judiciary, as well as our democracy."
Okai added: "The PDP youths are as a matter of urgency, also calling on concerned advisory bodies like ex-President Goodluck Jonathan to come into this lingering matter and safe our party from the hands of scoundrels who seek to shortchange the party for their self interest. "We plead with ex-President Goodluck Jonathan to please call the two factional heads, Ali Modu Sheriff and Ahmed Makarfi on a resolution table so that the party can further focus on its future."