Atiku Abubakar Goes Against The Position of the APC And Presidency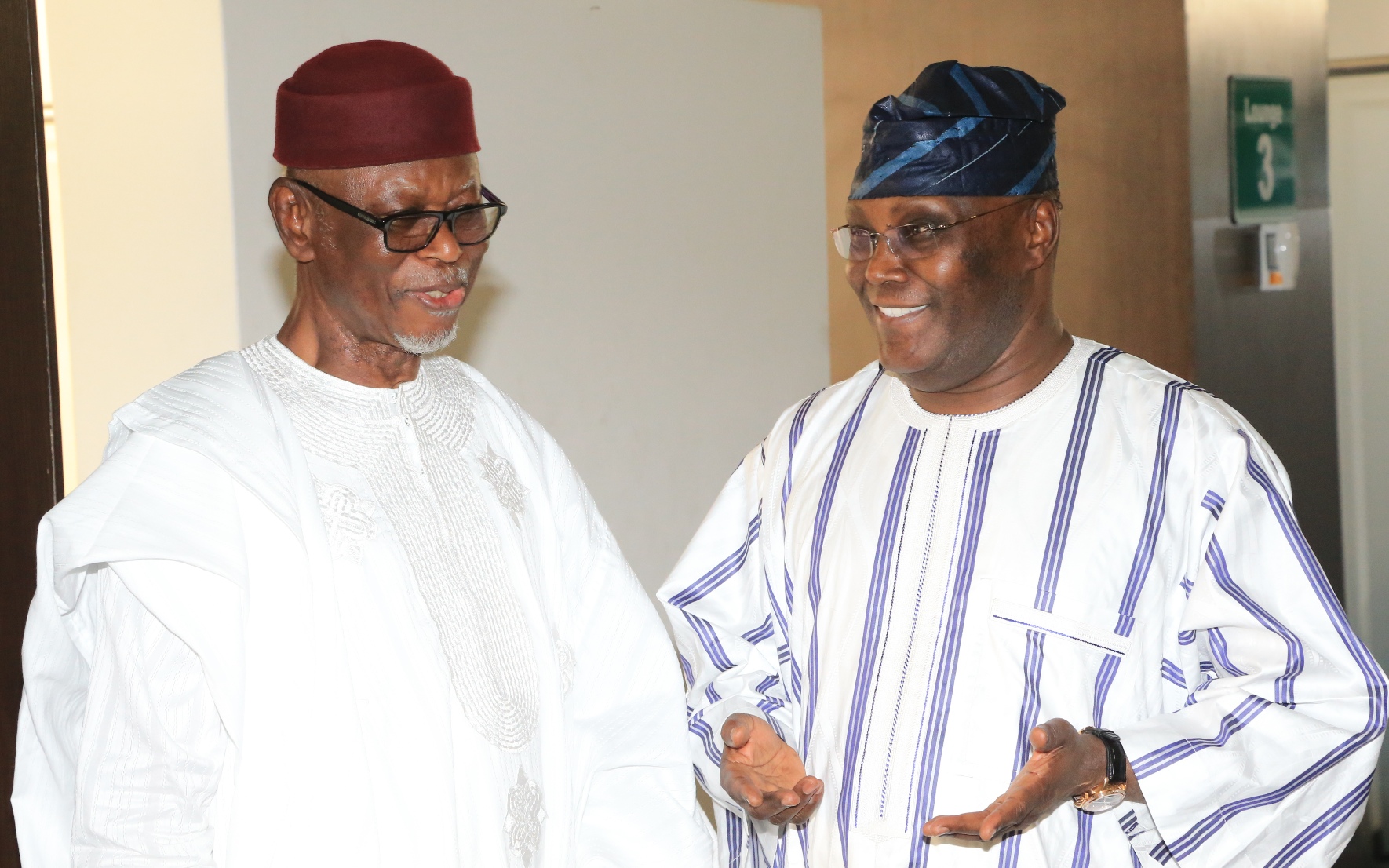 As Nigeria's former Vice President, Atiku Abubakar, supports restructuring of Nigeria along federating units, National Chairman of the All Progressives Congress, Chief John Odigie-Oyegun had before now kicked, insisting that  the issue of restructuring is not the party's priority for now.
Atiku in his argument stated that Nigeria is not working as it should because the centre has more powers than the federating states.
The former V.P said that a restructuring would foster national unity and integration, and also lay to rest the continuous agitation for resource control and creation of more states by different geo-political zones. He made the remark in Kaduna State during the memorial conference for late General Hassan Usman Katsina.
Clearly, the members of the party seem to disagree, but Atiku's position was made known when he was speaking on the topic, "Restructuring Nigeria For Greater National Integration and Democratic Stability".
He said that there is the need to restructure the nation to make it stronger and more united.
However, in an interview with a National daily recently, Chief Oyegun had insisted that President Muhammadu Buhari-led APC administration is currently focused on rebuilding the economy, creating jobs and ensuring the security of lives and property and not restructuring.
He explained that because the issue was important, the party would at the appropriate time; make its position on the matter public.
But according to Atiku, while Nigeria must remain a united country, the unity which most citizens desire should never be taken for granted or taken as evidence that Nigerians are contented with the current structure of the federation.
The conference which had the theme: 'Challenges of National Integration and the Survival of Democracy in Nigeria', gathered dignitaries who came to celebrate the former military governor of the defunct Northern region, General Hassan Katsina.
The position of the Presidency also differ, Femi Adesina, President Buhari's Spokesman had said in defending the positon of the party on the restructuring noted,  "Nothing is wrong with the idea but at this time, it is best for us to concentrate on our priorities. As a party, our priority right now is to rebuild the economy, create jobs and deal with the security problems at hand.
"And with what is happening in the Niger Delta you can see that there is so much to do. We must get our priority right some day we will come to that."
But for Atiku, a Chieftain of the ruling APC, the current presidential system of governance has thrown up so many issues in the polity such as struggle for power rotation at the centre, and overbearing control of resources by the federal government with limited resources going to the states and local governments.