"Only Abdulmumin Jibrin Worked On The Budget" – House Committee Explains Incompetence of Dogara Led HoR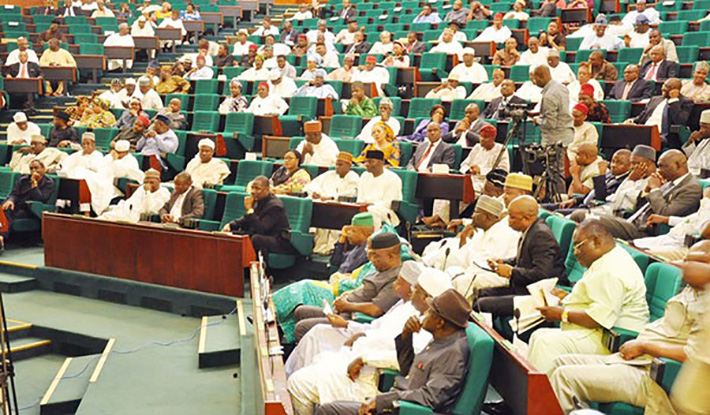 The House of Representatives Committee on Appropriation finally explains that the National assembly, led by Yakubu Dogara is very incompetent by stating the entire lawmakers left Budget 2016 for only Abdulmumin Jibrin to handle.
The statement issued said on Friday that the former Chairman of the Committee, Rep. Abdulmumin Jibrin, solely worked on the 2016 budget.
Rep. Chris Azubuogu, the Deputy Chairman of the committee, told newsmen in Abuja that Jibrin's allegations against the Speaker of the House, Yakubu Dogara were baseless.
The News Agency of Nigeria (NAN) reports that there had been accusations and counter accusation over budget padding between Jibrin and the leadership of the house.
"He unilaterally took the entire budget to a hideout with his consultant without the consent of the committee.
"That was the last time the committee saw the budget, only for Jubrin to resurface about three weeks later, with a report purported to have come from the committee.
The question however, is  why the entire assembly left the budget for one lawmaker if not another display of incompetence by the over paid legislators..
He said, "As members of the Committee on Appropriation, we want to state categorically clear that the ousted chairman's action does not in any way reflect the position of the committee.
"We wish to state that we totally dissociate ourselves with all the calculated plot to pull down the integrity of the leadership and members of the 8th House of Representatives,'' Azubuogu said.
He said that after collating reports of the budget from various standing committees of the house, Jubrin failed to present the report to the committee for deliberation.
"Consequently, members approached Mr Speaker with a complaint and a demand to remove Jibrin as the Chairman of the Committee.''
He added that Jibrin's confrontational approach irked the members to request for his urgent removal from office.
On call for independent investigation into the allegations, Azubuogu said there was no breach in the appropriation process that would warrant any external interference.
"Jibrin is on his own and we as members of the Committee on Appropriation, saddled with the responsibility of treating the 2016 and subsequent national budget are solidly in support of Dogara and other principal officers of the House of Representatives.
"We, therefore, request that Jibrin should tow the path of honour and conduct himself in a manner befitting an honourable member of the House of Representatives,'' Azubuogu said.
(NAN)