Plot Thickens As Lawmakers Back Abdulmumin Jibrin's Calls For Yakubu Dogara's Probe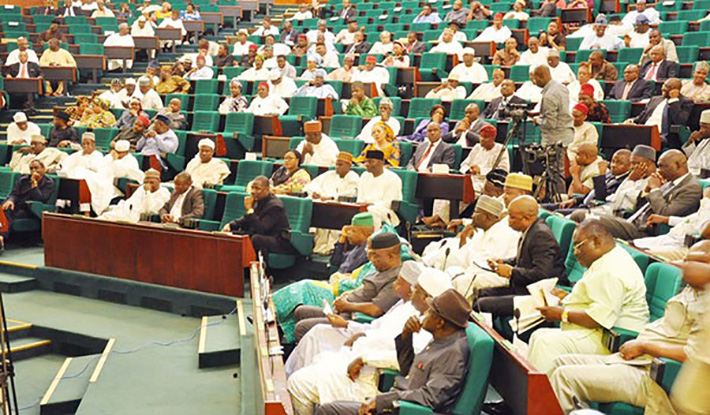 Estimated Reading Time: <1
A twist, over the budget padding allegations by former Chairman, Committee on Appropriation, Mr. Abdulmumin Jibrin, levelled against the Speaker, Mr. Yakubu Dogara, and three other principal officers.
The three others are the Deputy Speaker, Mr. Yussuff Lasun; the Chief Whip, Mr. Alhassan Ado-Doguwa; and the Minority Leader, Mr. Leo Ogor.
Transparency Group, Yakubu Dogara, Budget PaddingA group of lawmakers in the House of Representatives, Transparency Group, has demanded that the allegations brought against the Speaker and some principal officers of the House be investigated by external investigators.
The call is sequel to the ongoing controversy regarding allegations of the padding of the 2016 budget by former House Committee Chairman on Appropriation, Representative Abdulmumin Jibrin. This is the first time, a group in the HoR is speaking up about the ongoing crisis…
In a swift reaction, the Chairman of the House Committee on Media, Representative Abdulrazak Namdas, dismissed the allegations by Mr Jibrin against the House leadership.
Speaker Yakubu Dogara has in a statement issued by his spokesman, Turaki Hassan, given the former Appropriation Committee Chairman a seven – day ultimatum to tender an unreserved apology to him and retract all allegations made against him or face legal action.
The former Chairman, however, replied that he would never apologise to the Speaker over the allegations.
He noted that his lawyers have officially approached anti-graft agencies, towards working out a date for him to submit his petition and brief the agencies.
Speaking in Abuja, the spokesman of the Transparency Group, Representative Mohammad Soba, said that Representative Namdas does not have the mandate of the House to speak on the matter.