Niger Delta Avengers Denies Talks With Nigerian Government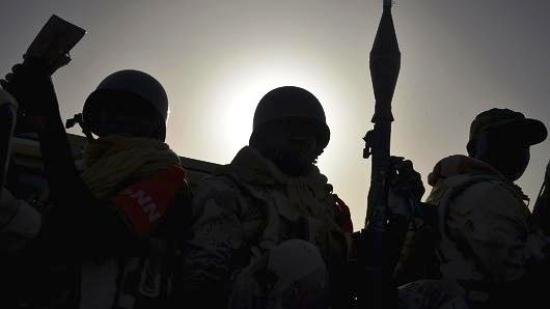 Estimated Reading Time: <1
Niger Delta Avengers, the militant group that has claimed responsibility for several attacks on oil and gas installations across Nigeria's delta states, on Friday restated its position that it was not in any talks with the Nigerian government.
The Avengers was reacting to President Muhammadu Buhari's statement on Thursday that the government was already negotiating with militant groups in the oil producing states. Mr. Buhari, however, did not mention the groups participating in the dialogue.
The president said his government was open to adopting some of the policies put in place by past governments on the amnesty programme as a way of curbing militancy, adding that he understood the plight of the militants.
"We are studying the instruments. We have to secure the environment, otherwise investment will not come," Mr. Buhari said. "We understand their feelings, we will do our best for the country."
But in a statement by its spokesman, Mudoch Agbinibo, and published on its website, the Avengers said it was "not aware of any peace talk" with the government.
Mr. Agbinibo said Mr. Buhari's government had not demonstrated any sign of sincerity to indicate that it was ready to engage the militants.
"President Buhari led government is not sincere to the Nigeria people and their foreign allies," the group said.
Mr. Agbinibo repeated that only a peace talk brokered by the international community would be acceptable to the Avengers.
"If we are to engage in any peace talk we made it clear that the international community must be part of it. The President knows our demands. So they should stop deceiving the international oil companies, the general public and the international community," the group said.
Presidential spokesman, Femi Adesina, said the Avengers' disclaimer was not necessary as Mr. Buhari did not mention specific groups that were in talks with the government.
"The president did not name names," Mr. Adesina said.
The Avengers had repeatedly said it welcomed dialogue with the government, but said its terms must be met before such could proceed.
This was after the group had claimed responsibility for devastating attacks on oil installations, forcing major international oil corporations, including Shell, Chevron, Eni Agip and Mobil, to shut down operations and evacuate their workers.