SERAP In Court, Wants Buhari To Name Looters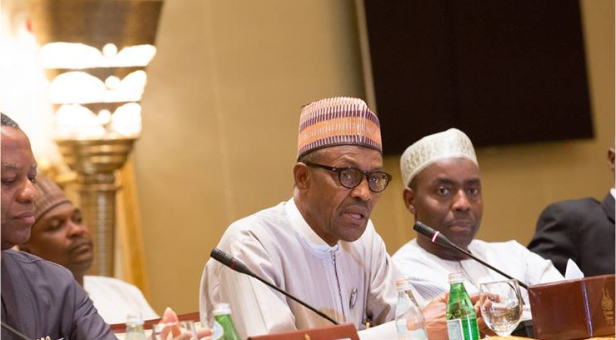 Estimated Reading Time: <1
Socio-Economic Rights and Accountability Project, SERAP, has urged the Federal High Court, Lagos, to compel the Federal Government to release the names of suspected looters and the circumstances under which the alleged stolen public funds were recovered.
The suit against the government was brought under the Freedom of Information Act, requesting the Minister of Information, Alhaji Lai Muhammed, to provide information about the names of high ranking public officials from whom public funds were recovered and the circumstances under which funds were recovered, as well as the exact amount of funds recovered from each public officer.
The originating summons, signed by the Executive Director of the group, Mr Tokunbo Mumuni with suit number FHC/CS/964/2016, was brought pursuant to section 4(a) of the Freedom of Information Act. .
Defendants in the suit are the Minister of Information, Alhaji Lai Muhammed, and the Federal Ministry of Information and Culture.
It would be recalled that the Federal government recently published details of the recoveries, which showed that the federal government successfully retrieved total cash amount of N78,325,354,631.82, $185,119,584.61, £3,508,355.46 and €11, 250 between May 29, 2015 and May 25, 2016.
Also released were recoveries under interim forfeiture, which were a combination of cash and assets, during the same period, include N126,563,481,095.43, $9,090,243,920.15, £2,484,447.55 and €303,399.17.
It, however, failed to disclose details of the recoveries.
This made SERAP to petition the Attorney General of the Federation, AGF, through a letter, with reference No MJ/FOI/GEN/014/1/54 and dated June 21, 2016, which was confirmed by his office.
However, since the receipt of the FOI request and the confirmation by the AGF, the "defendants have so far failed, refused and/or neglected to provide SERAP with the details of the information requested."
It submitted that the information requested by it did not come within the purview of the types of information exempted from disclosure by the provisions of the FOI Act, adding that the information requested, apart from not being exempted from disclosure under the FOI Act, bothered on an issue of national interest, public concern, social justice, good governance, transparency and accountability.