Dino Melaye Says He Couldn't Have Said He Would Impregnate Sen. Oluremi As She Has Gone Beyond Menopause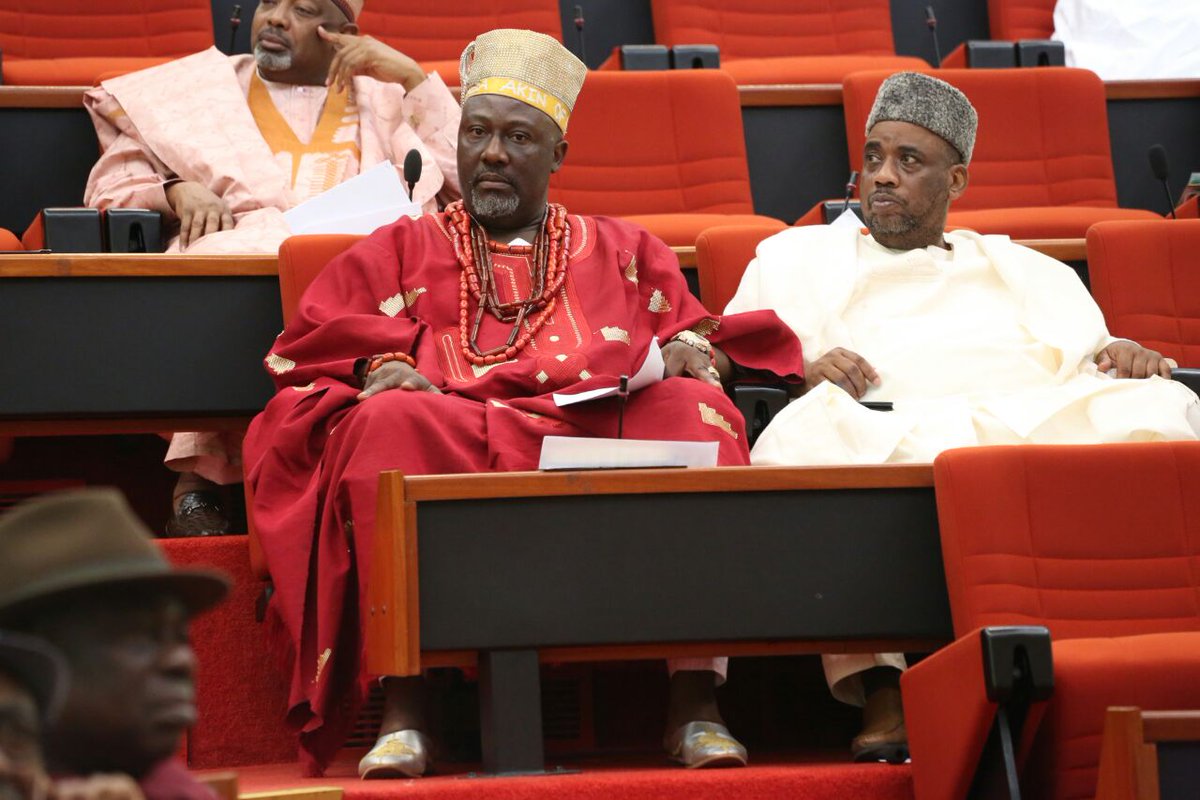 Estimated Reading Time: <1
Senator Dino Melaye denies using "insolent, abusive, degrading and unmannerless language against any Senator" of the Federal Republic of Nigeria when briefing National assembly correspondents on the face-off with Senator Tinubu…
Melaye also a member of the ruling All Progressives Congress, APC had rudely addressed Mrs Tinubu, a female senator in an uncouth language condemned by most Nigerians
"Look this is not Bourdillon (referring to the famous Lagos residence of Mrs Tinubu's politician husband). I will beat you up, ….. impregnate you and nothing will happen." Witnesses say those where Mr. Melaye words attacking Mrs. Tinubu at the closed door meeting.
But in a address to clarify the issued on Thursday, Dino says he couldn't have said he would impregnate Sen. Oluremi as she has gone beyond menopause. He says he only responded to provocations."
Sen. Melaye at briefing admits using harsh words in retaliation but not d words being attributed to him."I did it because I am not a coward".
How could I have said I will beat & impregnate her at the same time." Senator Dino said while addressing reporters.
Here's a tweet by Sumner Shagari Sambo @Sumner_Sambo, a TVC News Senior Correspondent at the briefing who covers the National Assembly….
Dino says he couldn't hav said he would impregnate Sen. Oluremi as she has gone beyond menopause. He says he only responded to provocations.

— Sumner Shagari Sambo (@Sumner_Sambo) July 14, 2016