Marriage Between North And South No Longer Working- IPOB Tells Buhari "Anyone Who Tries To Stop Biafra Will Die"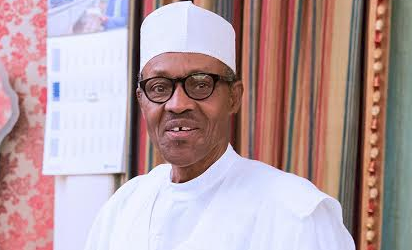 Estimated Reading Time: <1
The Indigenous People of Biafra, IPOB, has warned that anyone who attempts to stop the actualisation of Biafra will die mysteriously.
IPOB gave the warning while reacting to President Muhammadu Buhari's recent comment that the unity of Nigeria was not negotiable.
Buhari had recently insisted that the unity of the country was not negotiable.
The President had voiced out his stance while warning Niger Delta militants to desist from carrying out attacks on pipeline installations due to their struggle for resource control.
But in a statement by the Media and Publicity Secretary of the group, Emma Powerful, IPOB asserted that the marriage between the North and South is no longer working.
IPOB stressed that Buhari had lost touch with modern reality, stressing that the people of 1914 and 2016 are not the same.
The statement reads, "It is unfortunate that somebody in that cadre cannot ascertain and did not know that the situation in the country now calls for unity renegotiation.
"The colonial masters amalgamated the northern and southern protectorates together without consultation in 1914 and now no section of the country wants to stay with each other.
"It is embarrassing that the present government doesn't have good advis­ers who have knowledge of the pre­carious situation the country is facing.
"We IPOB have decided not to go back in the quest for the restoration of Bi­afra and no human being can bring us back because it is the project of (Chuk­wuokike Abiama) God Almighty.
"Anybody who betrays this noble proj­ect will die mysteriously because God is spirit not man."