APC Is An Unserious Government That MUST Be Checked – KOWA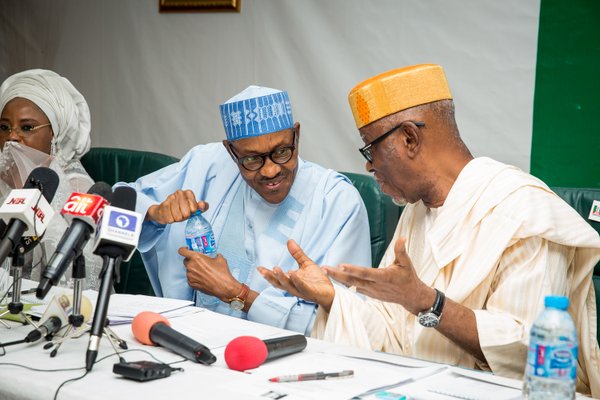 Press Releases
Today, we have decided to take on the lack of seriousness and the flagrant non-chalance of this government in what seems to be the recurring strategy with which this administration plans to adopt for the remaining of their tenure at the detriment of Nigerians and the Nigerian Economy.
One year and one month ago, this administration was ushered in with a popularity across the whole nation never witnessed since the democratic episode of 1993 and with this support and popularity, this Buhari-Led administration has done nothing with it but to attack without regard to the rule of law, suspected criminals whose trials are first and only on the pages of the newspapers in what is now popularly termed media trials, supervising over killings and overnight burials of innocent Nigerians, overseeing the gruesome murder of some more Nigerians by terrorists parading themselves as herdsmen all over the country, organizing state killings of some more Nigerians in the South East in peaceful protests for daring to put forward the question about Nigeria's mechanical unity in what can only be described academically as state terrorism, ensuring the total collapse of the economy with a full year delay on archaic and opaque economic policies that has ensured that much needed capital has disappeared from our shores, and indulging in an expensive anti-corruption campaign that is targeted towards perceived enemies of their administration.
With the current situation of the National Assembly, it is evident that the APC is only a shadow of a party that is capable of delivering any CHANGE in the positive direction and with its internal bitter politics, they have and continue to hold Nigeria at the jugular, refusing to let go until their issues are solved. With the ensuing friction with a National Assembly whose President does not know the implication of the notion of the separation of powers, it is crystal clear that the many assignments needed to be carried out by such assembly for the betterment of Nigerians is to be put on hold until there is an amicable solution in the APC.
What is also evident to us is that the bulk of the energy from the executive is spent on ensuring that this bitterness is pursued to an end they already have in mind and as such should not expect that much will be done on delivering on their promises.
What is surprising however is the seemingly perceived inconvenience that the APC now has with some of its members at this crucial time when what is needed and expected from them is governance and not political calculations. What is yet to be known is if the leaders of this power-grabbing coalition were not aware of the humongous allegations of corruption and cases that most of the members to which they now have grouses with were facing or whether the character of these people who were of course part and parcel of the ruin of the last 16 years irrespective of which parties they belonged was supposed to suddenly change once they got to power.
This lack of seriousness and politicking is expensive for Nigerians and Nigerians can no longer afford it.
It is no news that the leadership of the National Assembly has dragged the legislative institution in the mud thereby laying a bad precedence for the generations to come. Those who have been accused must have their day in court irrespective of whose witch-hunting or whose persecution they are presumably suffering from. The shame that accompanies the National Assembly we hope will one day and hopefully soon be wiped off by legacies of integrity and exemplary leadership.
If the APC can no longer work with their elected representatives with whom they campaigned with and rode on to power together to deliver on the CHANGE agenda which was promised, they are welcome to tender their resignation and allow for a more competent administration that will deliver solutions to the mountain of problems that the last one year has already heaped on 16 years of despicable ruin.
Together, We Can Make A Difference!
Jude Feranmi
National Youth Leader
KOWA PARTY