Mention Atiku, Amaechi, Kwankwaso, Tambuwal, Others Anytime You Call PDP Members Sinners – Lamido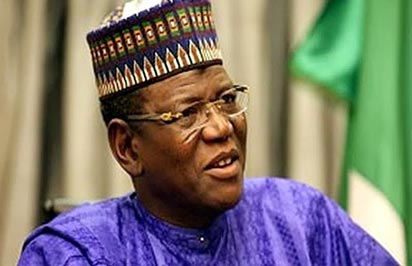 Former Jigawa State governor, Sule Lamido, yesterday reacted to the tagging of members of Peoples Democratic Party (PDP) as "sinners".
He spoke when he hosted journalists in his country home, Bamaina, in Jigawa State.
Reacting to comments made by National Chairman of the All Progressives Congress (APC), Chief John Odigie-Oyegun, that PDP's sins were responsible for the present economic crunch in the country, Lamido said "the APC was also a combination of sinners because it was formed largely by former PDP members."
He said the APC won the 2015 general elections with the support of PDP members who defected few months to the polls, stating that most of them were serving governors and ministers.
"If the PDP committed sins in its 16 years in power, then it means that people like Rabiu Musa Kwankwaso, Aliyu Wamakko, Rotimi Amaechi, Aminu Tambuwal, Umar Ganduje, Atiku Abubakar and a host of many others who claimed to be APC members today are all sinners because they were in the PDP before joining the APC," said Lamido.
On the burning issue of renewed militancy in the Niger Delta region, Lamido said the APC government had already politicized the matter which should have been an issue of national concern for everybody.
"The government of the APC has already accused the PDP as the brain behind the problem of insecurity in Niger Delta.
"It is most unfortunate that the federal government has already given the problem a political undertone by pointing an accusing finger to the PDP," said Lamido.