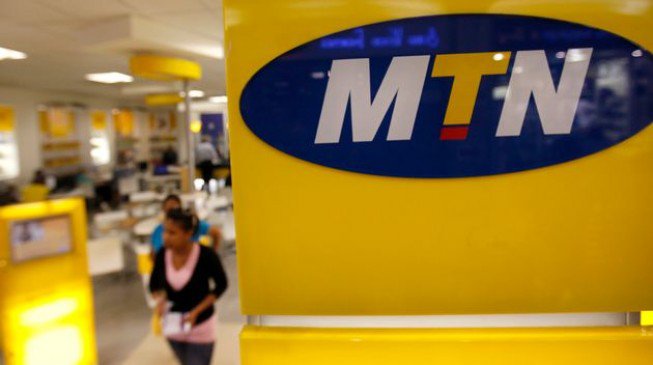 South African telecoms giant MTN said Friday it would pay a $1.7 billion fine to the Nigerian government in a "full and final settlement" over its failure to disconnect unregistered mobile phone users.
The Johannesburg-based company said in a statement that "MTN Nigeria has agreed to pay a total cash amount of Naira 330 billion over three years." Africa's biggest wireless operator was fined $3.9 billion last year and has since been in negotiations with the Nigerian government over the size of the penalty.
The company was hit with the huge demand amid fears that some of the 5.1 million affected lines were being used by Boko Haram insurgents. After the settlement was announced, MTN shares rose 10 percent, on track for their biggest gain since 2008, on the Johannesburg Stock Exchange, according to Bloomberg News.
The Nigerian Communications Commission (NCC), the country's telecoms regulator, handed down the fine last year citing an inability to trace users in a country plagued by frequent kidnappings and Boko Haram militants.
"MTN is pleased to inform shareholders that the matter has been resolved with the Federal Government of Nigeria," the company statement said. MTN executive chairman Phuthuma Nhleko "expresses his thanks and gratitude to (the government) for the spirit in which the matter was resolved," it added. MTN paid one instalment in February and has scheduled six other payments to cover the sum by May 2019.
"The concern of the federal government was basically on the security, not the fine imposed on the MTN," President Muhammadu Buhari said in March. "You know how the unregistered GSM (Global System for Mobile communication) are being used by terrorists," he said.
"That was why NCC (Nigerian Communications Commission) asked the MTN, Glo and the rest of them to register GSM. "Unfortunately MTN was very slow and contributed to the casualties."
Boko Haram violence has left at least 17,000 dead and forced more than 2.6 million from their homes since 2009. Buhari announced in December the group was "technically" defeated but attacks continue. The MTN fine dominated South Africa's President Jacob Zuma visit to Nigeria earlier this year.
Relations between the continent's two economic powerhouses have been strained over recent years on issues including economic rivalry and political friction.
South Africa's growth has been undermined by the slowdown in China and falling commodity prices, while Nigeria, the continent's top oil producer, has suffered from low oil prices. The Nigerian government made no immediate comment on the MTN statement.