Acting Pres. Yemi Osinbajo Says Keshi's Demise Plunged Nigeria Into A Sad Mood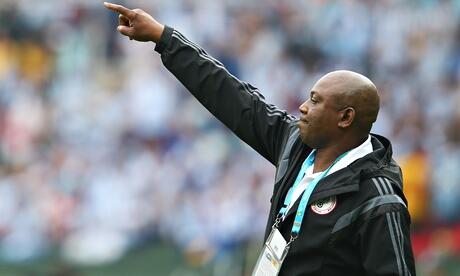 Acting President Yemi Osinbajo has lauded the numerous legacies and feats of former Super Eagles Coach, late Stephen Keshi who died early hours of Wednesday, saying his demise has plunged the country into a sad mood.
In a tribute personally signed by him, the Acting president, on behalf of the country, commiserated with the deceased children and other members of his immediate family and prayed God to give them the fortitude to bear the loss.
The statement read in full: "The news of the sudden death of Mr. Stephen Keshi saddens our Nation. As captain and coach of our national football team, his service, dedication and achievements, including lifting the African Nations Cup both as a player and then as a coach, remain a great testament to the value of hard work.
"His personal triumphs and pursuits as a world-class professional footballer inspired many young talented sportsmen and women around Africa to strive for excellence.
"His great work with our youth and senior national teams unified our country and brought joy to many compatriots. His feats within and outside the country, are a rich legacy, which will continue to live on in our hearts. "On behalf of the people and Government of Nigeria, I commiserate with the family of Mr. Stephen Keshi on this tragic loss.
"Our thoughts are with his children at this time of sadness especially so soon after the loss of their mother. We send our deepest condolences to them and also to the countless friends he made in a lifetime of service. "We pray that God grants the family the fortitude to bear the loss."