A Mamman Daura-led Cabal Has Turned Buhari Into A Prisoner – Says PDP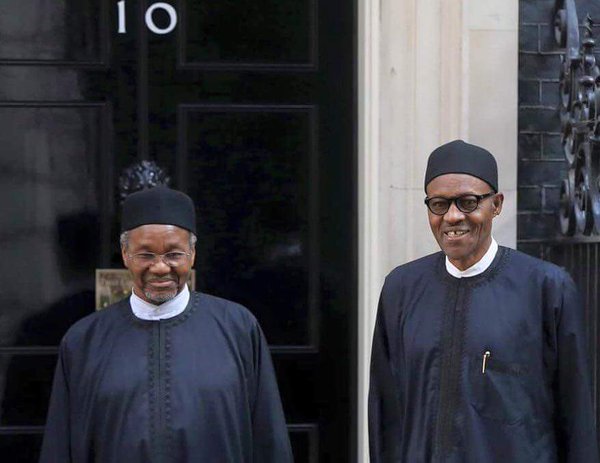 Estimated Reading Time: <1
The Peoples Democratic Party, through its Twitter page, has alleged that a cabal around the president is "trying to plunge Nigeria into serious crisis."
The party claims that Mamman Daura, a nephew of President Buhari, is the head of the alleged cabal.
After the then General Muhammadu Buhari took over power from the democratically elected government of Shehu Shagari in 1983, Daura was at some point, appointed the head of African International Bank and chairman of the board of Nigerian Television Authority.
Daura, a trained journalist and an industrialist, is said to be the President's unofficial adviser.
The opposition party further inferred that the Daura-led cabal "have turned the president into a prisoner" and have convinced him "not to come clean and tell Nigerians that he is sick."
There is a cabal around the president who are trying to plunge Nigeria into serious crisis. Mamman Daura is the head of that cabal.

— PDP Nigeria (@PdpNigeria) June 4, 2016
The cabal are the ones running the country. They have turned the president into a prisoner.

— PDP Nigeria (@PdpNigeria) June 4, 2016
The cabal have convinced the president not to come clean and tell Nigerians that he is sick. They are managing the president secretly.

— PDP Nigeria (@PdpNigeria) June 4, 2016
The cabal prevents everyone from seeing the president including his ministers and aides. The president is a prisoner in Aso Rock.

— PDP Nigeria (@PdpNigeria) June 4, 2016