In Kano, Mob Slit The Throat of A Woman For Arguing About Prophet Mohammed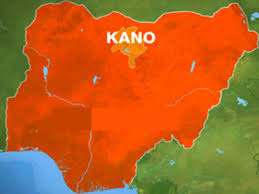 A woman was stabbed to death in a mob action Thursday evening in Kano for allegedly blaspheming Prophet Mohammed.
The incident took place at the Kofar Wambai market as traders were about to close for the day.
The woman, whose identity could not be immediately ascertained, was said to be with her husband when the incident occurred.
Police have confirmed the incident and some of the persons involved in the killing have been arrested while a manhunt has been lunched for those who escaped.
The woman, a seller of plastics, did not belong to any of the market associations, making it difficult for the traders to identify her.
She was said to have been involved in an argument over Prophet Mohammed with another person, also unidentified.
A witness, who spoke with TheCable, said some youths, armed with dangerous weapons, attacked her and slit her throat.
The remains of the woman have been deposited in the mortuary.
Spokesman of the police in Kano, Musa Magaji Majia, confirmed the incident.