Media Assistant To Buhari, Garba Shehu Says Recovered Assets Will Be Published Latest Thursday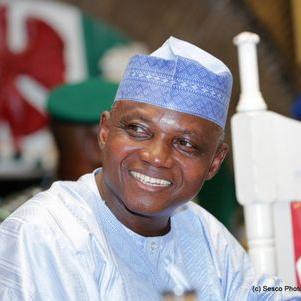 Estimated Reading Time: <1
The Presidency says President Muhammadu Buhari has not rescinded his decision to publish the amounts that have been recovered by his administration from those who had allegedly looted the nation's treasury.
The Senior Special Assistant to the President on Media and Publicity, Garba Shehu, said this on Channels Television's Sunrise Daily on Monday, May 30, a day after Nigeria marked its Democracy Day.
The conversation, 'Assessing Buhari's One Year In Office' saw the President's spokesman addressing several controversies generated by the President's national broadcast on Sunday.
The President's Democracy Day speech had been widely criticised because it failed to address the promise to publish the amounts of funds that have been recovered and from whom they were recovered since the anti-corruption campaign started.
The President had promised that the information would made public when his administration clocks one year but Mr Shehu said that "the President did not at any time say he was going to name names".
Mr Shehu expressed surprise that the issue had generated so much negative reactions from Nigerians, explaining that the President did not cancel his decision to announce the seizures that have been made.
"What he (President) said was that the Minister of Information will be making a pronouncement on this and this is going to happen when work resumes from Tuesday.
"This is likely going to be out by Wednesday, or latest by Thursday. So nothing has changed from the position that there will be disclosure.
"The President has given authorisation that these assets that have been taken back from those who took from the treasury be put out there. So my view is that nothing is lost."
Mr Shehu said that the directive by President is that "money on account" in the CBN should be disclosed. He explained that there were also many accounts that have been frozen by investigating agencies.
He named the Police, EFCC, ICPC and the Office of the National Security Adviser among those handling the matter, so the Presidency expects "that there will be a snapshot of where they stand with the ongoing investigation and the recoveries when that disclosure is made".