Emir of Kano, Muhammadu Sanusi 11 Says "It's Time To Peg Marriage Age In Nigeria"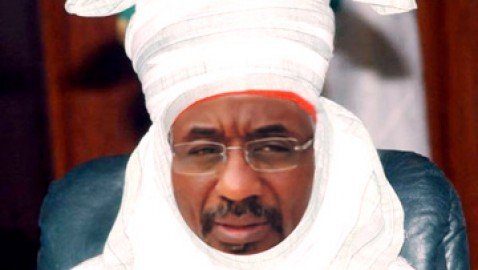 Estimated Reading Time: <1
The Emir of Kano, Alhaji Muhammadu Sanusi II Tuesday voiced his opposition against child marriage saying it's time to peg marriage age in the Nigeria.
Addressing a conference of Northern Muslims Religious Leaders Forum on Primary Health care in Kano, the former Central Bank Governor explained that the reproductive health challenges associated with such practice is enough to discouraged the age long tradition.
Sanusi II said that Nigeria Muslims are ardent followers of Maliki school of thought like Morocco, Malaysia and Egypt, stressing that these brotherly countries had since pegged marriage age .
In Sanusi II words " I believe time is ripe to take a stand on this age long practice of early marriage, and coincidentally we subscribed to Malikiyya school of thought like Morocco, Malaysia and Egypt who had since pegged marriage age to 17, 19 and 18 respectively".
The emir stated that the role of a woman as a housewive are numerous and highly demanding, as he further stressed the need to allowed our women to attained maturity status before marriage.
Sanusi II who frowned at cultural practices that encourages polygamy noted that "most of those who engaged in this practice do not have the necessary economic power to support himself".
The emir who took his audience through historical lane explained "in the past, cities like Kano, Katsina, Aghadez, and Timbuktu hold ecomic power of the Sahel region, and this economic prospect had since shifted to coastal cities around the globe".
Commenting on wife battery, the emir said that Islam abhors assault on women as he enjoined those involved in the act to desist from such practice.
Sanusi II disclosed that "i don't expect my in law to lay his hand on my daughter, but I have since urged her to retaliate any form of assault from her husband".