Ekweremadu, Deputy Senate President Says PDP Is Determined To 'Change The Change'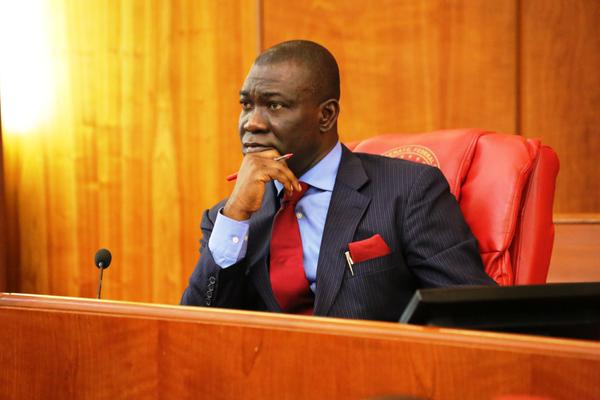 Ike Ekweremadu, deputy senate president, on Sunday said the Peoples Democratic Party (PDP) emerged from the Port Harcourt convention with a determination to "change the change".
The highest ranking member of the opposition party in government said the PDP had succeeded in disappointing those who felt there would be a major crisis in the party.
He dismissed the reports that the party is currently divided, describing such news as "false, baseless, and misguided".
According to Uche Anichukwu, Ekweremadu's spokesman, the lawmaker made the remark at the Nnamdi Azikiwe International Airport in Abuja, on arrival from Port-Harcourt.
"For the purpose of clarification, there are no factions within the PDP family as I speak. What we have are contending interests. Such is common in any party. Yes, there were some disagreements, but the good thing is that we have not allowed such disagreements to degenerate into a major crisis that would warrant factions," Anichukwu quoted him as saying.
"Instead, what happened in Port-Harcourt over the weekend further confirms PDP's capacity to resolve issues in favour of laid down precepts and in the overall interest of our great party and nation.
"I am sure what happened in Port-Harcourt remains a disappointment for those who were expectant of major crisis and factions in the PDP because we emerged from the convention more determined to change the change, to save our economy, reposition the electoral process, and make life more bearable for the suffering masses of Nigeria again."
Ekweremadu said there were no legal or judicial encumbrances to the convention or the emergences of the interim national working committee (NWC).
He maintained that the convention did not conduct any elections, but simply acted within its constitutional powers as the highest decision-making organ of the PDP to appoint an interim NWC to oversee the affairs of the party and also conduct elections into the NWC positions within 90 days.
The deputy president of the senate, who congratulated the interim NWC, expressed strong confidence in the leadership qualities of Ahmed Makarfi and his team.
He enjoined them to make the reconciliation of all aggrieved and divergent interests within the party their priority.
"Distinguished Senator Makarfi is a quality leader, a pan-Nigerian, and someone I have worked with for many years in the senate," he said.
"He also served on the PDP post-election review committee, which I chaired; I am sure his team is already reaching out to reassure all interests and amicably resolve any outstanding issues ahead of conducting a free, fair, and credible election of NWC members in line with the mandate handed to them by the party in Port-Harcourt."