Presidential Spokesman, Femi Adesina Says Jonathan's Defeat Triggered Biafra Agitation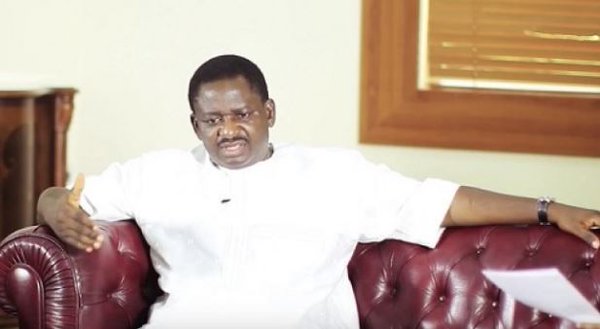 Estimated Reading Time: <1
Femi Adesina, special adviser to President Muhammadu Buhari on media and publicity, believes members of the Indigenous People of Biafra (IPOB) would not have taken to the streets if former President Goodluck Jonathan did not lose the 2015 election.
In an interview with PUNCH, Adesina said he was very sure that generation that fought the 30 months civil war to keep Nigeria as one will never be part of the quest of the current agitators.
He said if a referendum was conducted in the south-east, the result will show that a larger number will prefer to stay within the Nigerian federation.
"Why did we fight that 30-month grueling civil war to keep Nigeria one if at the end of the day, people will just stand up and say 'we are dismembering the country'?" he asked.
"What is IPOB asking for? They say they are being marginalised, when did they realise that they are being marginalised? Is it about 12 months ago when power changed hands? If the former President Goodluck Jonathan government had continued, would there have been that agitation? Were they not saying he is Ebele Azikwe and he is their brother and that his administration was an administration of the south-east?
"The issue is that even among those who live in that geographical area that used to be called Biafra, is there a consensus that they want self-determination? Among those who are there, there is no consensus. Those young people got together because they never experienced war, they never knew the trauma of the civil war in which more than two million Nigerians died. They are the ones beating the drums of self-determination."
The presidential spokesman said the government was on top of the situation in the Niger Delta, saying most of those behind attacks on oil installations have been arrested.
"Saying government is at a loss is not right because each time this (pipeline attacks) happens, in a couple of days, those who did it are apprehended. I am sure that in everywhere it has happened, those responsible have been apprehended within a number of days," he said.
"So you cannot say the government is at a loss because it has the capacity to deal with it. I am not saying that it is by the use of force or arms alone that government is going to respond to it, but then, this government does not lack capacity to respond to that development."