Exclusive: Justice Uwais' Son Fighting With ISIS Identified As Ibrahim Uwais Has Been Killed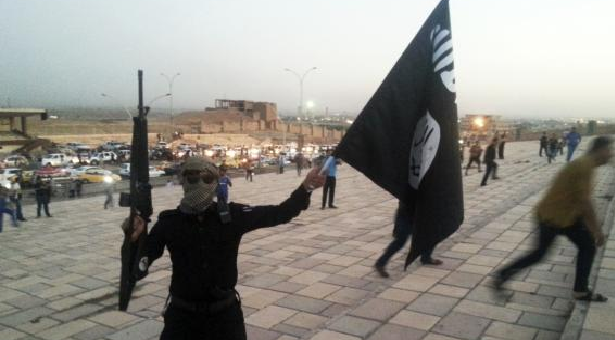 Estimated Reading Time: <1
The son of former Chief Justice of Nigeria (CJN), retired Justice Muhammadu Uwais's son, Ibrahim has been killed in Syria.
Ibrahim, his two wives and five children abandoned their family home in Abuja for Syria via Dubai, where he joined the notorious Islamic terrorist group fighting to establish an Islamic caliphate in the middle east late 2014.
Ibrahim, 41 who joined the terrorist group, Islamic State, (ISIS) in Syria is the third son of the respected retired jurist, studied at the Ahmadu Bello University in Zaria, Kaduna State, where he majored in Business Administration and acquired advanced degrees from Malaysian universities.
Family sources tell NewsWireNGR, he was killed in air raid on Sunday when US war planes hit ISIS camps near Aleppo in Syria.
Writing on her Facebook page, Ibrahim's elder sister, Maryam Uwais, broke the news of his death, describing him as an honest and straight forward person.
"With deep pain and great sorrow in my heart, I have lost my dearest brother Ibrahim Uwais who passed on yesterday.
"He was loved by all of us. To those that knew him, please forgive him and pray for him may Allah forgive all his sins.
Sources close to the Uwais family confirm the demise of Ibrahim who died while fighting for the Islamic State told NewsWireNGR Monday evening that "Ibrahim was killed while fighting for ISIS".
The source who wished to remain anonymous said, messages from the wives have described Ibrahim Uwais's death as being martyred.
It is also not clear what will happen to his wives and kids who had also embarked on the trip with him.