Delta Governor Okowa Says PDP Will Win All 36 States In 2019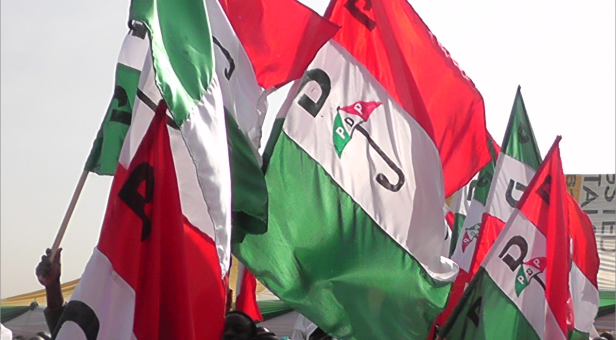 Governor Ifeanyi Okowa of Delta State, on Thursday, said the Peoples Democratic Party (PDP) is set to win all the states of the federation in the 2019 general elections.
Speaking in Owa, Ika North-East local government area of Delta State, while addressing PDP members after the local government congress in the area, the governor said, though Delta State was the home of PDP, the peaceful ward and local government congresses were clear evidence that the reconciliation and consensus efforts of the party was effective.
His words: "I congratulate the chairman and those who were elected into the executive committee of the party at the local government areas, including the national delegates. I must thank our party leaders because what we witnessed today, shows unity and strength.
"We had very peaceful congresses not only in Ika North-East but the 25 local government areas of Delta State. We have engaged in the process of reconciliation and building consensus and the peace we are enjoying in our party today is a product of hard work.
"Because we worked hard, we had a peaceful congress and we have seen a wonderful showing that we love ourselves and the consensus we have built is good for us."
Okowa, who observed that the PDP was getting stronger all over the country, affirmed: "We are confident that going into the future, we will win all the states of the federation we must continue to build consensus, we must be able to build friendship and ensure that every voice is heard. We have always won elections in Delta State but we cannot go to sleep."