Troops Rescue 80 Year Old Man From Boko Haram As Navy Arrests Oil Bunkering Vessel In Niger Delta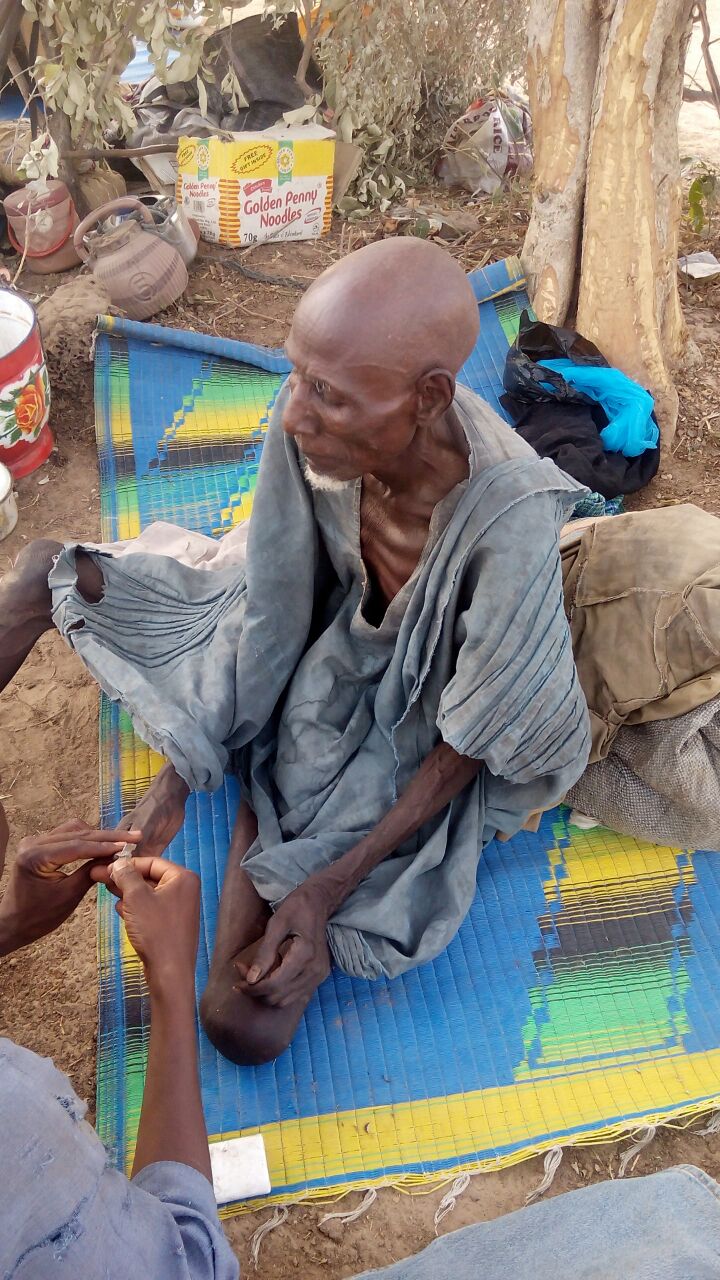 Estimated Reading Time: <1
The atrocities of the Boko Haram terrorists knew no bound. Troops of 29 Task Force Brigade on clearance operations of remnants of Boko Haram terrorists rescued an 80 year old man in Shaltimari village, Borno State yesterday 1st May 2016.
Colonel Sani Kukasheka , Acting Director Army Public Relations, the elderly man, Mallam Ibrahim Matuk stated that he suffered untold hardship in the hands of the Boko Haram terrorists who killed all his children while in captivity.
NIGERIAN NAVY ARRESTS MT MARINA FOR SUSPECTED ILLEGAL OIL BUNKERING
1. Operatives of the Nigerian Navy have arrested a Marine Tanker codenamed MT MARINA for suspected illegal bunkering activities. As at the time of the arrest on 28 April 2016, the vessel was laden with 100 metric tons (MT) of suspected illegal refined AGO. MT Marina which was arrested by a naval warship NNS ANDONI off River Sombreiro, was intercepted during a routine patrol of the area. It was however discovered that the vessel was processing approval for 200 MT as a cover up of her illegal activities. Meanwhile, the vessel and crew will be handed over to relevant prosecuting agencies after investigations.
2. In a related development, a naval patrol team deployed by NNS DELTA has arrested 13 persons suspected to be engaged in illegal oil bunkering, crude oil theft and piracy. While 12 suspects were picked up at Forcados River, one suspect was arrested after some sea pirates engaged the naval patrol team in a shootout at Ndolo community in Ekeremo Local Government Area of Bayelsa state.
3. The 12 suspects earlier arrested on 23 April 2016 were picked up when the patrol team intercepted 2 Cotonou boats laden with about 150MT of substance suspected to be illegal refined AGO. Other items recovered from the suspects include 31 tanks measuring 5000 litres containing illegally refined AGO, 13 pumping machines, 8 empty tanks of 5000 litres each and 7 boats fitted with 115HP and 75HP outboard engines.
4. As usual, kindly disseminate this information for public awareness.
CHRISTIAN ODOGWU EZEKOBE
Commodore
Director of Information (Navy)