Ijaw Youth Council Say Sponsored Terrorists Behind Fulani Herdsmen Attacks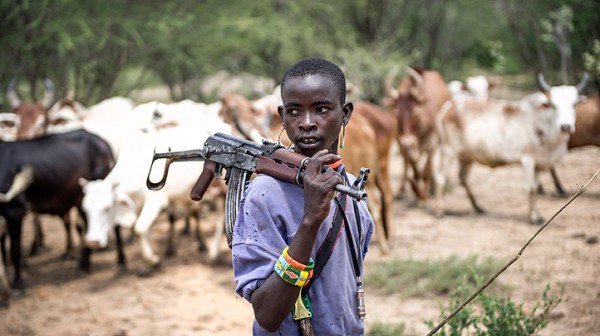 Ijaw Youth Council, IYC, worldwide, yesterday described as "suspicious" and a "deliberate plot," the recent armed attacks and killings in some communities in the South East and North Central by persons alleged to be herdsmen.
It said those involved in the attacks were terrorists sponsored to disguise as Fulani herdsmen to kill and promote tribal clashes across the country.
Spokesman of IYC, Eric Omare, condemned the persistent attacks by terrorists disguised as Fulani herdsmen in several parts of the country.
The Ijaw youth body warned indigenes of Niger Delta communities to be vigilant and set up structures to prevent and respond to any attack if launched in the region.
Omare said: "We are of the view that the attacks are being carried out by terrorists who are disguising themselves as Fulani herdsmen. The traditional Fulani herdsmen have been grazing their cattle for decades in different parts of the country without such attacks until recently when the attacks became persistent with the emergence of Muhamadu Buhari as President of Nigeria.
"We also frown at the silence by the Federal Government. We are surprised that President Buhari has vowed to deal with suspected vandals of oil facilities in the Niger Delta region like Boko Haram but has remained mute in the midst of consistent massacre of Nigerians by Fulani terrorist.
"We believe that the attacks by the so called Fulani herdsmen are deliberate terrorist acts with religious agenda to wipe out some communities in the middle belt and southern part of the country. We, therefore, call on communities in the Niger Delta region, especially the Ijaw communities to be vigilant and watch out for these terrorists who are disguising as Fulani herdsmen.
"We also call on community and youth leaders in different Niger Delta communities to set up structures to prevent such attacks and also speedily bring such activities to the knowledge of security agencies.
"IYC clan and community structures all over Ijaw communities in Nigeria have been directed to set up special task forces to monitor and report the activities of these murderers masquerading as Fulani herdsmen."