Sule Lamido's 2019 Ambition Not Too Early – Says APC Spokesman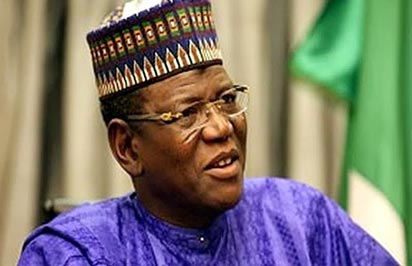 Estimated Reading Time: <1
Chieftain of the All Progressives Congress (APC), Chief Osita Okechukwu, on Monday, said that the presidential ambition declaration by former Jigawa state governor, Sule Lamido, ahead of the 2019 polls, was not too early.
Okechukwu who is the South East zonal spokesman of the APC was however quick to add that Lamido would have to explain to Nigerians what his party, the Peoples Democratic Party PDP forgot to do while in office for 16 years that he has to come back in 2019 to correct.
Lamido had disclosed of his ambition to journalists on Monday that he would contest for presidency on the platform of Peoples Democratic Party (PDP) in 2019.
Okechukwu said Alhaji Lamido has a constitutional right to run for the office but he must save Nigerians all form of sentiments.
His words: "Why not? As long as the person (Lamido) saves us the agony of not telling us that the South has been marginalised or the north has been marginalised then we are on the same berth. It is now incumbent on him to tell us his programmes; what he wants to do that PDP did not do in the last 16 years or whether for him, PDP did so well; if he tells us the PDP did so well, then we have enough armour and arms to confront him with.
"The most important thing is that he has the constitutional right to run for the office and if he is running for the office, he helps the Nigerian situation. Number one, he will not deal with the issue of ethnicity and religion, he comes from the same ethnic background with President Muhammadu Buhari.
"So at least, he has killed the two fault-lines. But then we should now know what he is coming with; we will like to hear from him further what are his agenda."