Just In: NFF Led By Chris Giwa Appoints New Management Board Members, Sacks All Contract Staff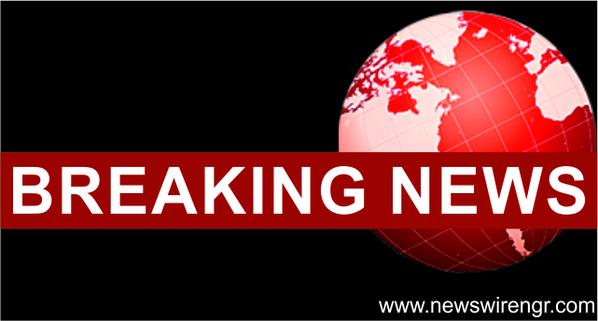 Estimated Reading Time: <1
After an emergency meeting in Abuja on Saturday, the board of the Nigeria Football Federation, led by Chris Giwa, announced the appointment of new management staff, acting chairmen of committees and secretaries.
The board equally announced the dissolution of all standing committees appointed by the board led by Amaju Pinnick.
Also, all contract staff apart from Director of Marketing, Idris Adama, are to proceed on one-month compulsory leave with effect from Monday.
In a statement signed by Chief Effiong Johnson the Chairman of Chairmen, Bola Oyeyode is now the acting General Secretary; Lawrence Katken will head the Competitions Department in acting capacity; Barnabas Joro will be acting Head of Protocol; Dr. Robinson Okosun, aacting of Head of Media and Communications; Ayo Rahman, acting Executive Secretary, National League; Shola Ogunnowo, acting Secretary Nationwide League; and Danlami Alalana, acting Secretary, Women League.
Giwa is the Chairman of the Emergency Committee, while Chief Effiong Johnson is the Chairman of the Security Committee, with A. Akinshola and Alhaji Inuwa M. Umar as members.
Dr. Christian Emeruwa is the Secretary.
Senator Obinna Ogba is the Chairman of the Organising and Disciplinary Committee.
Pharmacist Lanre Alege and Barrister Effiong Oboho are members, while Dr. Christian Emeruwa is the secretary.
Olajide Fashikun will serve as the Chairman of the Marketing and Sponsorship Committee.
Others are Alhaji Suleiman Mu'azu as the Chairman of the Referees' Appointment Committee.
Rahman is to be assisted by the President of the Nigeria Referees Association, Tade Azeez, and Judith Nwankere.
Sunday Okhai is the Secretary.
Yahaya Adama is the Chairman of the Match Commissioner Appointment Committee.
Godwin Odekina and Austin Mgbolu are members, while Emmanuel Adesanya is the secretary.
Barrister Leye Adepoju is Chairman of the Appeals Committee, with Dr. Chris Ekong and Barrister Tony Okah as members, while Barrister Okey Obi is the secretary.
Dr. Shehu Adamu is the head of the Finance Committee.
Alhaji Sani Fema is the head of Arbitration Committee, while Alhaji Isah Umar and Felix Akhigbe are members, with Nasir Jubril as the secretary.
Ayo Alabi, the Secretary of the Ekiti State FA, is the chairman National League, with Leo Igbokwe, M. T. Talle (FCT FA Chairman) and Abbi Ekine Tubonimi as members.
Mohammed Alkali, Nasarawa State FA Chairman, is the acting chairman of Nationwide League, with Debo Adeoye and Chika Nwankwo as members.
Chief Margaret Icheen, the Benue State FA Chairman, is the acting chairman of the Women League, with Hajia Laraba Shoda and Effiong Johnson as members.
Ethics committee will be chaired by Barrister J. B. C. Ebigwere.
His members will include Alhaji Kabiru Atur and Alhaji Fantami Garbai.
Meanwhile, Chief Johnson has directed the NFF Electoral Committee, led by Barrister Amoni Biambo, to come up with guidelines for elections into the three leagues with immediate effect.