Fans Blame The Nigeria Football Federation For Nigeria's Exit from 2017 African Cup of Nations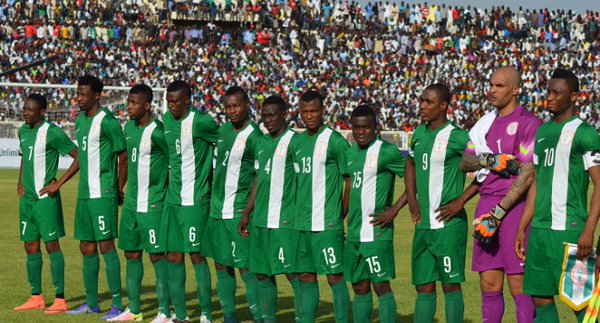 Football fans in Ondo State have blamed the Nigeria Football Federation for Nigeria's exit from 2017 African Cup of Nations competition and called for "total overhaul" of the federation.
The Super Eagles fell 0-1 to the Pharaohs of Egypt in Alexandra in the return leg of their qualification match on Tuesday. Both teams drew 1-1 in Kaduna in the first leg.
In separate telephone interviews, the fans told NAN on Saturday in Okitipupa, that NFF toyed with the qualification by sacking Stephen Keshi in preference for Sunday Oliseh.
The fans also kicked against the plan by the federation to employ a foreign coach for the Super Eagles, saying that that was not the solution to the problem.
Kayode Bamiduro, a radio sports presenter, said that Nigeria's failure to qualify for AFCON for two consecutive times was an embarrassment, and insisted that the NFF should be overhauled.
"The NFF should bow their head in shame because they are responsible for this embarrassment; I think the NFF needs total overhauling.
"The current leadership of NFF should give way for people who have knowledge of football and the interest of the country at heart to pilot the affairs," Bamiduro said.
Another sports analyst, Oluwatoyin Olafusi, attributed the sack of Keshi to Nigeria's failure to qualify for the competition billed for Gabon.
"I predicted this before the sack of Keshi; we warned then but they did not listen. The NFF's honeymoon with inexperienced Oliseh did not do us any good at all," Olafusi said.
Michael Akintunde, a football fan, said that the services of a foreign coach would worsen the situation.
The economic situation now does not warrant the services of a foreign coach; I think that Samson Siasia has what it takes to pilot the Super Eagles to winning ways,'' he said.
Another fan, Wole Omosule, urged coaches and ex-internationals to hold a conference to chart a new course for football generally, in the country.
He added that employing the services of a foreign coach would not solve any problems, adding that local coaches could solve the generational problems.