Ahmed Musa Announces Chelsea's Midfielder Mikel Obi As Super Eagles Captain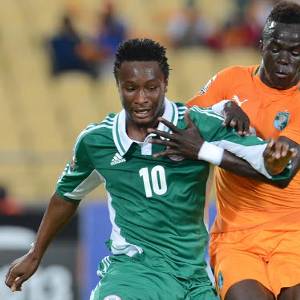 CSKA Moscow star, Ahmed Musa, has announced Chelsea midfielder, John Mikel Obi, as the new captain of the Super Eagles.
"I'm no longer the Super Eagles captain, John Mikel Obi is the Super Eagles captain," Musa said to ovation from the media. Mikel made his Nigeria debut 10 years ago described Musa as a "wonderful professional".
"It takes a man to come out to do what he did," he said.
The news was announced at a media conference ahead of two Africa Cup of Nations qualifiers against Egypt, with the Chelsea midfielder taking over the captaincy from CSKA Moscow's Ahmed Musa as new coach Samson Siasia wishes the role to be taken by the longest-serving player.
Twenty-eight-year-old Mikel has 72 caps for Nigeria and will also receive a special award after Friday's game to honour him being the current national squad member with the most appearances.
He was a key member of the side that won the 2013 Africa Cup of Nations.