Idang Alibi: Why Buhari Should Not Move Against Jonathan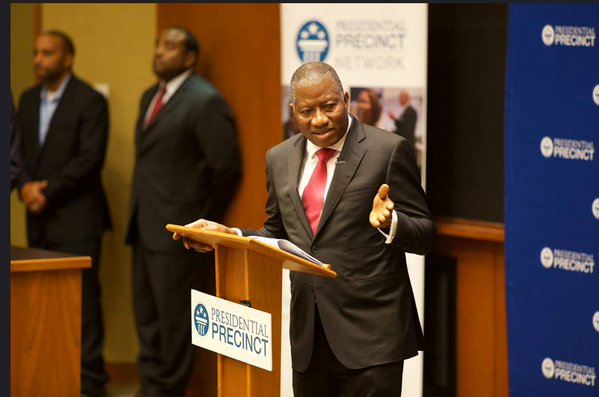 Estimated Reading Time: <1
Following the leave granted the former National Security Adviser, Colonel Sambo Dasuki, as it were, to sing like a bird over the 2.1 billion dollars money supposedly earmarked for arms purchase but which ended up as a slush fund for election campaign, the embattled man has named names and quoted some chapters and verses. The outcome is that many have been incriminated and some are already facing the law. With the nature of the sordid revelation, the stage appears set to haul in former President Goodluck Ebele Jonathan to come and say all what he knows about the funds and its disbursement.
A terse remark made by Femi Adesina, the President's Special Adviser on Media and Publicity, a week ago, namely that access to PMB will not be denied Jonathan if he decides to come to the Villa to tell the sitting president what he knows, sounds ominous to me. I get a feeling that it is a question of time before a move is made to arrest, question Jonathan and possibly prosecute him. I see in Adesina's remark a very polite way of saying ''we respect the office you once held but in light of the incriminating evidence against you, you better come and confess your sins in private and with dignity and seek forgiveness, or else we will move against you publicly and you will get humiliated in the process''.
Let us also note that some are baying for the blood of Jonathan and some PDP top brass. The Northern Elders Forum has weighed in by saying that Jonathan should be probed and prosecuted and if found wanting, jailed. Buhari may get from this a feeling that he enjoys a groundswell of public opinion to haul in all the ''haulables'' to show national outrage over what many see as grand larceny on a most monumental scale. Add to this the fact that some shrewd political operators in the APC camp have also seen in all this a window of opportunity to put a final nail on the coffin of the rival PDP as a political fighting force. If Jonathan is made to answer questions or even detained and portrayed as a common thief, the PDP will be seen as a party of thieves true and true from top to bottom. The party cannot therefore come up in 2019 to seriously challenge the APC.
Add more to these also that Buhari is extremely frustrated by having no money to run the system precisely because some of what was in the public till was misapplied, to put it more politely. He will therefore want to vent his frustration on a man who was in a position to prevent looting but who instead seemed to have promoted it by acts of omission or commission. The baits to move against Jonathan and the PDPD are too tempting for Buhari and the APC.
But my take on this is that Buhari should resist swallowing the baits because I sincerely believe that doing so will hook him on his throat. We must not see acts that may humiliate Jonathan as a simple case of crime and deserved punishment because there are wider implications of it.
One, the arrest and present prosecution of some smaller fries in the Niger Delta region where Jonathan comes from is already causing some severe consequences to the national economy. Militants have destroyed some important oil installations, severely limiting oil production and export of crude at a time we do not have money. If they are doing this because some fries are in the net and there are threats of getting more other fries, what will then happen if a big fish like Jonathan is seen to be captured? If you make this type of point to a former General if may sound like a veiled threat or subtle blackmail but that is not what I am doing here. My intervention on this issue is simply to point out the reality that has unfolded before the eyes of everyone and to warn of certain grave dangers.
Two, so far, Jonathan has maintained a solid statesmanly and dignified silence on the arms scam and has not been antagonistic to the Buhari government in any way and so many may be of the opinion that in respect of Jonathan, let by-gones be by-gones. And let us not forget the fact that Jonathan's quick concession when he saw he was defeated by Buhari sparred this nation trauma. Any move against him will not only arouse the anger of people in the Niger Delta, there are many elsewhere who will be filled with sympathy for him. ''You defeated this man, he graciously conceded. It was his weaknesses and the evils of his party that made it possible for you to become president. His defeat and your triumph are they not enough punishment for him and reward for you that you again want to humiliate him further?''
Three, my greatest worry is that a move against Jonathan will trigger a clamour that Buhari should go the whole hog to probe other ex- heads of states living. This, I fear, will get Buhari permanently mired in the anti-corruption quagmire and leave him with no time and concentration to do anything else. Four, even if Jonathan is prosecuted today and those already facing the law are convicted, it is doubtful if Buhari will be able to recover sufficient looted funds to enable him to administer Nigeria. Some of the funds may be repatriated long after he has finished his tenure as we are seeing now with Abacha's looted treasures. In light of this, some of us think Buhari should draw a line, leave past acts of stealing to the anti-corruption agencies and say that from now on, all loopholes that facilitate corruption will be plugged. After saying this, he now faces real governance with undivided attention.
Five, by some unwritten code of elite consensus, the political class in Nigeria has decided to save the honour and prestige of the office of president even if some holders themselves do not deserve any honour and respect. This, I think, is why we today have six surviving heads of state and presidents living in peace and harmony with one another brother ex-leader and with the Nigerian people whom some of them gang-raped. Is Buhari ready to break with that tradition by dealing with Jonathan and ready that when he leaves office, that a hostile successor can, in similar fashion, investigate his tenure and if necessary, bring him to book too? All eyes are on Buhari.
___________________________________________________________________________________________
Disclaimer
It is the policy of NewsWireNGR not to endorse or oppose any opinion expressed by a User or Content provided by a User, Contributor, or other independent party. Opinion pieces and contributions are the opinions of the writers only and do not represent the opinions of NewsWireNGR.