Obasanjo Says National Assembly Leaders Are "Insensitive" To The Nigerian Economic Situation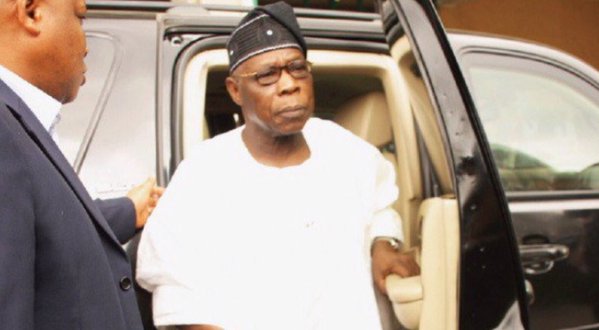 Estimated Reading Time: <1
Former President Olusegun Obasanjo has written a strong-worded letter to the leadership of the national assembly, accusing the federal lawmakers of being "insensitive" to the Nigerian economic situation by planning to buy cars for themselves.
The letter, dated January 13, 2016 and addressed to Senate President Bukola Saraki and House Speaker Yakubu Dogara.
Obasanjo further accused the lawmakers of perpetrating a culture of financial misconduct with the "opaqueness" in national assembly budgets over the years.
President Muhammadu Buhari recently said on national television that he was opposed to the decision of the lawmakers to buy 469 cars with "N47.5 billion", although the budget was thought to be around N4.7 billion.
There are 109 senators and 360 members of the house of representatives, making a total of 469 federal lawmakers.
Obasanjo said a pool cars would have been sufficient to do the committee work, given all the allowances the lawmakers have already collected since their inauguration in June 2015.
"The recent issue of cars for legislators would fall into the same category. Whatever name it is disguised as, it is unnecessary and insensitive. A pool of a few cars for each Chamber will suffice for any Committee Chairman or members for any specific duty. The waste that has gone into cars, furniture, housing renovation in the past was mind-boggling and these were veritable sources of waste and corruption. That was why they were abolished. Bringing them back is inimical to the interest of Nigeria and Nigerians," he wrote.
Obasanjo also accused the lawmakers of perpetrating constitutional breaches by not abiding by the emoluments fixed by the Revenue Mobilisation, Allocation and Fiscal Commission (RMAFC).
He wrote: "By our Constitution, the Revenue Mobilisation, Allocation and Fiscal Commission is charged with the responsibility of fixing emoluments of the three arms of government: executive, legislature and judiciary. The Commission did its job but by different disingenuous ways and devices, the legislature had overturned the recommendation of the Commission and hiked up for themselves that which they are unwilling to spelt out in detail, though they would want to defend it by force of arm if necessary. What is that?"
The former president challenged the lawmakers to be transparent in their finances by publishing their recurrent expenditure and opening their books to an external auditor from 1999 till date.
"The National Assembly should have the courage to publish its recurrent budgets for the years 2000, 2005, 20 10 and 2015. That is what transparency demands. With the number of legislators not changing, comparison can be made. Comparisons in emoluments can also be made with countries like Ghana, Kenya, Senegal and even Malaysia and Indonesia who are richer and more developed than we are," he wrote.