Budget 2016: Buharinomic Boom or Doom? By Taju Tijani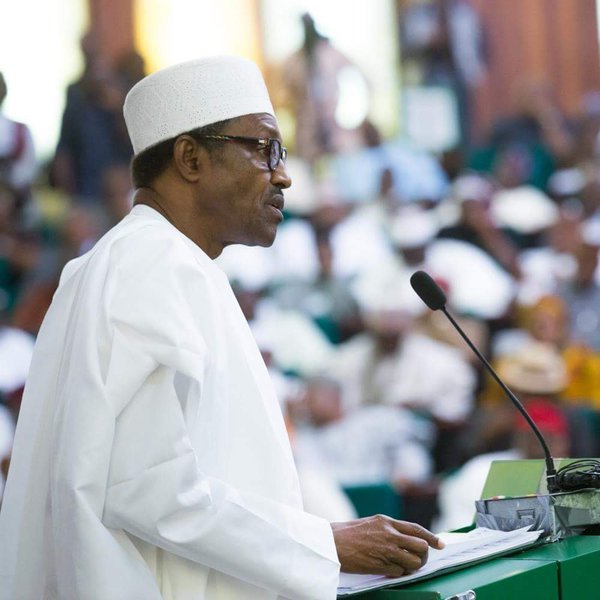 Estimated Reading Time: <1
The universal euphoria and political triumphalism of President Mohammadu Buhari is entering its most severe storm as he tries to gain more altitude with the Nigerian public. Nowhere will his messianic vision and economic wizardry be tested than in the sepulchre of the 2016 budget. Insinuations from cynics are calling the budget dead on arrival. Budget analysts have disinterred it to the bone and their verdicts are far from flattering. Rather than herald the budget with encomiums, economists see it as a nightmarish mumbo jumbo of phantom figures that is set to push Nigeria into a free fall of monumental debt. Nigeria is on the edge of being held hostage to creditors that may well demand blood in the future and thus bring misery to millions of Nigerians.
The hope of economic regeneration buried in the 2016 budget could not sustain the kind of economic architecture Nigerians desire. The budget attempt to cast in stone parameters for our economic transformation may rather set Nigerians on the lethal path of rebellion as it begins to bite in the months ahead. Whether Nigerians are prepared to walk the long, arduous, painful, belt-tightening, and austerity-driven economic turnaround with Mr President, time will tell. Voices of both liberal and illiberal commentariats ranging from economic pundits, public affairs analysts and just about any arm chair egg heads are not suppressing the temptation to demonise the 2016 budget as a radical document of Buharinomics too densed to be easily upraised.
For a nation that is emerging from the shadows of political, social and economic meltdown, Buharinomics, as crafted into the 2016 budget, would have been the sure way out of our imminent slide into a failed state, but oppositions are resisting and fighting hard to dismiss the 2016 budget as arithmetically dubious. The question then arises, what brought about the 2016 budget with its sub narrative of horror themes? The answer lies in the fact that Nigeria was ravaged by corruption, pandemic looting, political impunity, resource vandalism, infrastructural decay and primordial profligacy in high places.
The 2016 budget voted N1.8 trillion for capital expenditure, representing 30 per cent of the total budget of N6.08 trillion. Giving breakdown of the 2016 capital vote, Mr. Buhari said, "This increased capital expenditure commits significant resources to critical sectors such as Works, Power and Housing – N443.4 billion; Transport – N202.0 billion; Special Intervention Programs – N200.0 billion; Defence – 134.6 billion; and Interior N53.1 billion. He continued, "These investments in infrastructure and security are meant to support our reforms in the Agriculture, Solid Minerals and other core job creating sectors of our economy." "This is a fulfilment of our promise to align expenditure to our long-term objectives, and a sign of government's commitment to sustainable development," he added.
At first glance, the breakdown of the 2016 budget seems like a picture of paradise, with its embedded dream and aspirations. But today, heresy hunters are out to warn the nation of the dangers of running government on a blown economic gasket. It is alleged that Nigeria plans to borrow $5b from multiple sources thus making funding for the budget a real challenge. Federal government has already admitted that local debt servicing gulped a whooping N2.95 trillion in five years. With budget deficit at N2.2 trillion, or 2.16 per cent of GDP based on an estimated benchmark crude oil price of $38 per barrel. The present realities and dynamics in the global oil markets has called for a rethink and preparation for further decline in oil prices.
The Central Bank is proposing to inject the liquidity of commercial banks into the market and a future   far-reaching harmonisation of monetary policy. The federal government is benchmarking recovery on  heavy taxation. The government will be recruiting and training 500,000 new teachers at a cost of N500 billion. 2016 budget will be increased by 30% based on indiscriminate borrowings. N1.8 trillion to be used to service loans. Meanwhile, N984 billion is to be borrowed locally and N900 billion to be borrowed externally. For every N1 we make, N37 shall be spent to service debts.
The federal government hopes to realize N820 billion from oil that was initially benchmarked at $38 per barrel. As I write,  global oil prices have plummeted to about $27.5 and may yet tumble further.
Faced with all the economic demons above, the federal government hopes to cushion the pain on some gnomish palliatives. Among which are the plan to fund some of the budget with recovered looted funds; the goodwill of international investors to invest in Nigeria again, the resuscitation of the coal industry, the harness of bitumen in Ondo state, rebooting of agricultural industries and the recalibration of solid minerals as our new black gold. The ongoing public narration of doom and gloom that is trailing the 2016 budget – Budget of Change –  may offer a tone of caution, but if the capacity of President Buhari's social and economic engineering is a by product of messianic genius, time will tell.
___________________________________________________________________________________________
Disclaimer
It is the policy of NewsWireNGR not to endorse or oppose any opinion expressed by a User or Content provided by a User, Contributor, or other independent party. Opinion pieces and contributions are the opinions of the writers only and do not represent the opinions of NewsWireNGR.