Zamfara Governor Denies Romantic Relationship With Buhari's Daughter, Zahra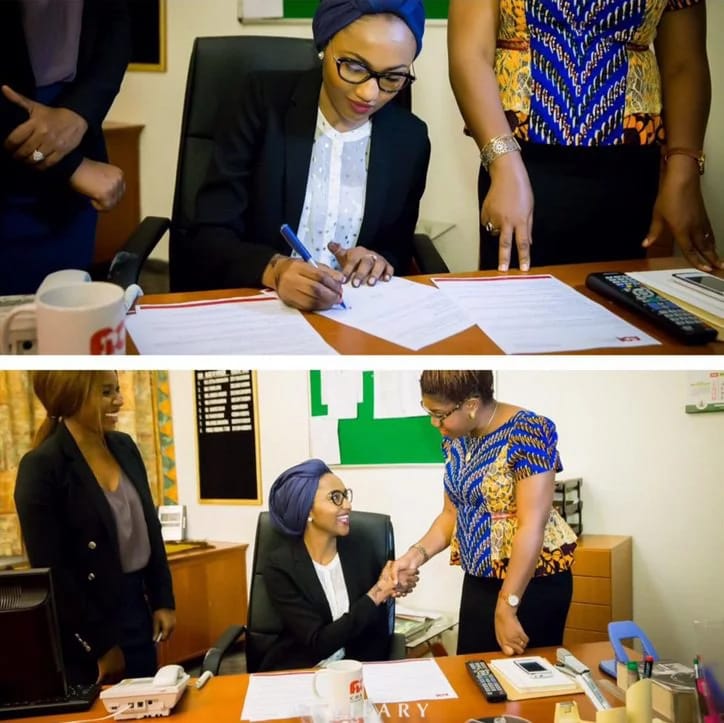 Zamfara State Governor, Abdul'aziz Yari has denied reports indicating that he was romantically involved with a daughter of President Muhammad Buhari, Zahra.
He also denied divorcing one of his wives, Hadiza Umaru Shinkafi, to accommodate Zahra.
The governor, who doubles as the Chairman of the Nigerian Governors' Forum, also denied the reports published in two weekly publications – City People magazine and The Polity – both of which indicated that he gave $200m to Zahra as gift.
Yari denied the reports in his letters through his lawyer, Mr. Mahmud Magaji (SAN), to the publishers of the publications.
The letters were made available to journalists on Wednesday.
The governor in the letters dated January 18 and 19, 2016, accused the publishers of the publications of casting him in bad light and requesting them to retract the defamatory publications.
He threatened to sue the publishers for defamation, in which he would demand N100bn (in the case of The Polity) and N10bn (against City People) should they fail to retract the publication and tender apology with seven days.
The letters read in part, "The above publication, no doubt, is false and defamatory, and it is intended to bring the reputation of our client to ridicule and cause odium or malignity to our client.
"Since the above publication, our client has received countless phone calls and text messages from family, friends, colleagues and associates, who incessantly call to enquire about the said publication.
"Consequent upon the above, it is our client's instruction that we demand from you published retraction of the said defamatory piece in three national newspapers inclusive of your own – City People, The Polity."