"In Compliance With The Law, Dasuki Must Be Produced In Court For Trial" – Judge Orders Nigerian Govt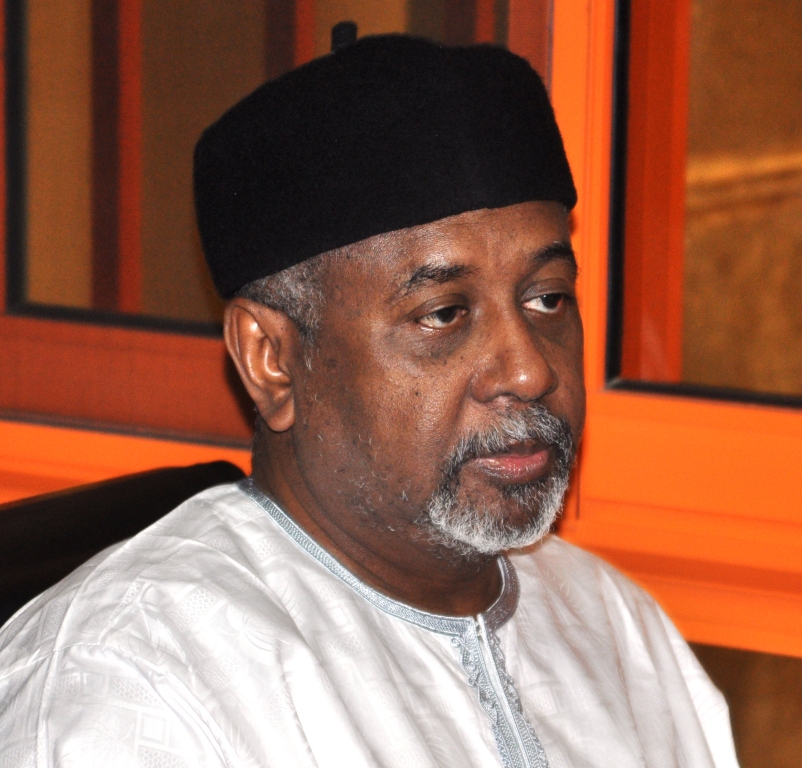 Estimated Reading Time: <1
The Nigerian government has been ordered to produce former National Security Adviser, Sambo Dasuki, in court on February 16 to answer criminal charges filed against him.
Justice Adeniyi Ademola of the Federal High Court in Abuja, who gave the order, said it is mandatory for a defendant in a criminal matter to be physically present in court at every stage of the prosecution except where the presence of an accused is excused by court for clear reasons.
The reaction of Justice Ademola was provoked by the failure of government to bring Mr. Dasuki to court Wednesday without any reason for continuation of his trial.
Mr. Dasuki's counsel, Joseph Daudu (SAN), had also complained that his client was abducted by security agents of the Federal Government six weeks ago to an unknown destination.
Mr. Daudu informed Justice Ademola that since Mr. Dasuki was taken away, all efforts by his family members and lawyers to have access to him had been scuttled.
The SAN also recalled that in three different High Courts where Dasuki was arraigned by the federal government, he (Dasuki) was admitted to bail by the three courts and the counsel regretted that up till date, the government and its agents have refused to allow Mr. Dasuki go on bail.
He then urged the judge to compel the Federal Government and its agents to respect the court's decision, having joined issues with the defendant in court.
The trial judge said, "I am worried that the accused is not here. I do not want to set a bad precedent.
"Except the court gives express order for the defendant not to be in court, the accused must be brought to court from wherever he is.
"The accused must be here because I am not sure if what I am doing right now in the absence of the accused is not an illegality.
"Government and whoever is concerned must endeavour to do the necessary thing. The accused having been formally charged in court, must be produced in court for trial on the appointed days in compliance with provisions of the law."
Earlier, counsel to the federal government, Dikpo Okpeseyi (SAN) applied for withdrawal of an application earlier filed by government, seeking the revocation of bail granted Mr. Dasuki on November 3, last year.
The judge consequently struck out the application and announced that ruling would be delivered on February 16 in a pending government application, seeking the secret trial of the former NSA.
It would be recalled that the federal government had arraigned Dasuki in court on charges of unlawful possession of fire arms, breach of trust and money laundering.
Meanwhile, the trial of Mr. Dasuki has been fixed for February 16 and 17 before Justice Ademola.