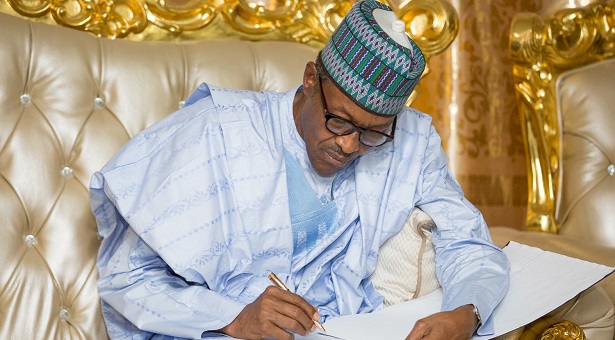 One of the things that endeared President Muhammadu Buhari to many Nigerians and which, no doubt, helped to propel him to the presidency after three excruciating, fruitless and frustrating attempts, is his image as a self-disciplined man who loves order, decency and decorum and who wants his countrymen to imbibe and live such ennobling attributes in their private as well as public lives. It was in his first coming as military leader between December 31 and August 27, 1985, that Buhari acquired that image with his War Against Indiscipline (WAI) and the war for environmental cleanliness called the monthly Environmental Sanitation Exercise.
For a few of us, we also love Buhari for another thing besides. He launched another war with tough laws and merciless execution against the menace of hard drugs when those destructive substances were beginning to rear their ugly heads to devour the lives of his countrymen.
For those of us who love Buhari because of his love for country and his care and concern for his compatriots, it is therefore no small disappointment that since his second coming, especially on the mantra of change, the man has waxed cold over what some less discerning souls may see as small matters when compared to big economic and political issues of the day but which some of us think are important matters that should be on the front banner of a national agenda to restore Nigeria to glory.
Over 30 years after Buhari correctly diagnosed those ills as the things that will keep Nigeria down, those scourges have grown in devastating intensity. Our towns and cities have become more chaotic. In some places, rhyme and reason have taken a French leave. One morning, Buhari should go to a nearby town to Abuja called Mararaba. He will see organised chaos in motion.
Many more Nigerians now hate queuing than they did 30 years ago. Ask Nigerians to assemble at a venue for registration for anything or for any other event and you will prefer the assembly of cows and other so-called lower animals to those of fellow compatriots. I get a feeling that many Nigerians disdain orderliness, especially queuing. Many think that queuing is for foolish old folks and unsmart young guys. The event is now passed or else I would have again suggested that the security people should take our President to one of the registration centres for the continuous registration of voters exercise in the FCT which took place from January 13-17. The first day the exercise commenced, I saw a gathering of prospective voters at the primary school in Karu, a suburb of the FCT, and asked someone whether people were massing to commence a protest against something until I was corrected.
The greatest growth of some of the cardinal ills which Buhari attempted to eradicate but which he has now forgotten about is recorded in the area of hard drugs prevalence. In the early 80s, Nigeria was essentially a hard drugs transit route and only the rich knew and were using some of the mind -bending substances. Today, Nigeria has become a major drug consuming nation. We are no longer dealing with small time drug couriers freighting those destructive demons in small sachets to markets in Europe and America. We now have big time suppliers who cater for the domestic market and who are able and willing to bury the whole nation with armada of some of the most hallucinatic drugs known to man. The other day, it was reported that a raid in Kano produced a harvest of over N1. 2 billion worth of hard drugs. And as we all know, that is a small tip of the iceberg. Again, I will want to suggest that the President takes a trip, incognito, to a small village called Zhipe in Karu Development Area of nearby Nasarawa State where he will learn, first hand, the devastation a drug called Tramol has wrought among young men in that community.
What about the sanity of our environment? A first time visitor to Nigeria may conclude that this people seem to have a natural aversion for sweeping their homesteads, streets and parks and the entire environment of their habitation. Here, let the President be taken one day or night to another suburb of the FCT called Nyanya. He should specifically be taken to the heart of this dwelling called Area 'C' and there, he will obviously shake his head in disbelief at the level of filth and squalor his countrymen love to live in. I bet that he will declare the place unfit for human habitation. I bet that some more self-respecting cows may weep and wail asking not to be quartered in such an environment.
Yet in the face of all these that I have sought to draw attention to, the President has not thought of re-launching and prosecuting a war that will immediately and directly touch the lives of the over 170 million Nigerians that are said to inhabit the face of the geographical entity called Nigeria and which will signal to all that the man truly stands for change.
I have always maintained that most of our leaders pay too much attention to what I call ''macro- economic and political indicators'' to the neglect of the small, small ''micro-social indices'' that really touch lives.
I have asked myself why Buhari in his second coming has failed to exhibit passion for, let alone even seem to remember, the things of his first love that made some Nigerians to love him. And the answer ministered to my spirit is that democracy and the great love to be loved, is the cause. Perhaps, an eye for a second term may also be responsible. As a Fulani who has a long memory, Buhari has never forgotten that the fifth columnists in his government then successfully overthrew him because they presented some of the seemingly harsh measures he adopted to cure Nigeria of those ills as undemocratic, draconian and a violation of human rights. What is more, the then ruling party in the 2015 presidential tried valiantly but in vain to de-market him as a progeny of Draco who will come to shoot drug runners and it hurt him a bit.
But the question is: is Buhari a man who is easily intimidated? If he is not, he should go back to those areas of his first love and help to transform the attitudes of Nigerians. Democracy was made for man and not man for democracy. If there are some harsh, undemocratic means that must be adopted to sanitise our hearts and our environment, let them be adopted to change this country forever.