In Line With Dwindling Oil Prices, el-Rufai Declares State Of Emergency On Revenue Generation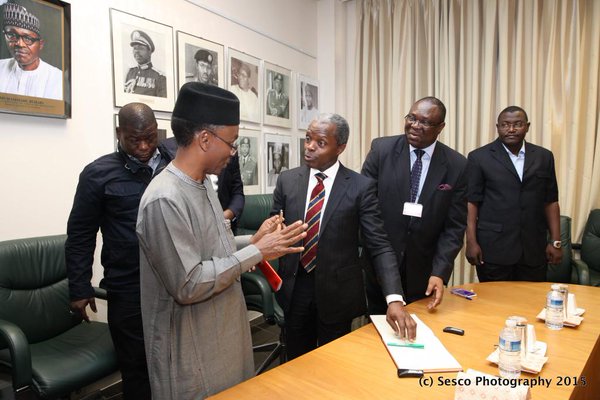 Kaduna State Governor Nasir El-Rufai yesterday announced state of emergency on revenue generation in the state.
The State commissioner of Finance, Suleiman Abdu Kwari who disclosed this in a statement, also announced the appointment of new interim management for the Kaduna State Board of Internal Revenue.
Kwari said the declaration of the emergency was necessitated by the need to structure and improve the internal generated revenue of the state in the short, medium and long term.
This, he said will entail a significant reform of the legislation and practices governing the generation and collection of revenue in Kaduna State.
"A major plank of this reform is the new tax legislation being considered by the Kaduna State House of Assembly. The proposed tax law codifies and consolidates all taxes, levies and revenues collectible in Kaduna State in one law and one document.
"The law will vest the collection of these revenues in only one agency, a revamped Kaduna State Internal Revenue Service. This will give investors more certainty, ease the cost of doing business and remove the problem of multiple taxation and harassment by multiple agencies," he said.
According to the Commissioner, the new interim management of the revenue board has the mandate to prepare the revenue agency for its expanded mandate under the new legislation.