Amaechi Spent Over N82m Rivers Funds Hosting Prof Soyinka To A Dinner & Wike Is Upset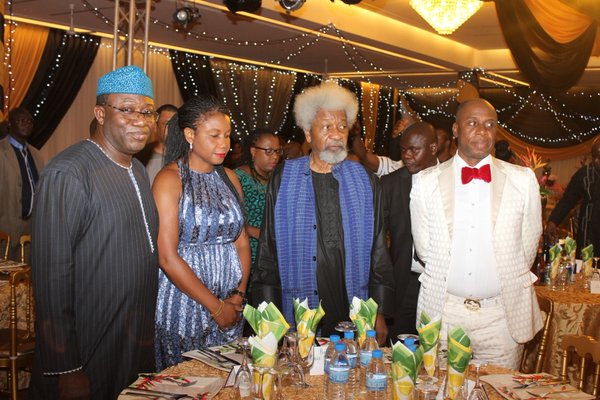 Estimated Reading Time: <1
The Rivers State Government has accused the immediate-past administration of Rotimi Amaechi of spending N82 million to host Nobel Laureate, Prof. Wole Soyinka to a 3-hour dinner.
This was disclosed by the Commissioner for Information and Communication, Dr. Austin Tam-George, while addressing Government House correspondents in the state capital, Port Harcourt on Tuesday.
He questioned the rationale behind spending such a whooping amount of money on a dinner while the government under Amaechi could not pay workers' salary.
According to him, the figures were contained in a hand over note prepared by the Permanent Secretary of the Ministry of Information and Communication under Amaechi.
"A government that did not pay salaries, closed the courts, but the administration had the courage to expend N82million to fund a dinner for Prof Wole Soyinka," he queried. "These are facts on ground. The Amaechi administration expended the money under the heading of borrowed funds."
While accusing the opposition All Progressives Congress in the state of trying to steal the people's mandate, the commissioner stressed that the APC was deliberately misinforming the people of the state through a "massive propaganda machine".
Furthermore, the state government decried what it called "a disastrous legacy of abandoned projects" left by the Amaechi administration".