In Taraba, Aisha Alhassan Heads To Supreme Court To Fight Appeal Court Ruling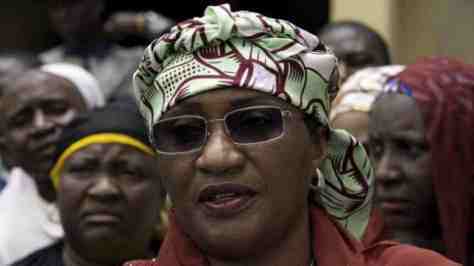 Estimated Reading Time: <1
Aisha Alhassan, popularly known as 'Mama Taraba', and the All Progressives Congress (APC) gubernatorial candidate for Taraba State, has announced that she will head to the Supreme Court of Nigeria to fight against the Appeal Court ruling nullifying her election victory.
Speaking to reporters on Friday in Abuja, Mrs. Alhassan's legal counsel stated that "their lordships have gone through our various speeches and have come up with their own ruling and we feel that we have the right to proceed to the Supreme Court."
Mr. Magaji added that the position of Mrs. Alhassan is that the Peoples Democratic Party's Governorship candidate, Darious Ishaku, was not validly sponsored by the PDP as required by the constitution.
The five-man legal tribunal which rendered the verdict this week stated, through Justice Abdul Aboki, that Mrs. Alhassan's argument that Mr. Ishaku was ineligible to run under the PDP is a pre-election matter which falls outside the jurisdiction of the tribunal.
The legal counsel to Mr. Ishaku, Kanu Agabi, stated that "I cannot underestimate the value of their appeal," to the Supreme Court because it is their right to do so.