'We Are Disappointed At Wike's New Year Message' – Says APC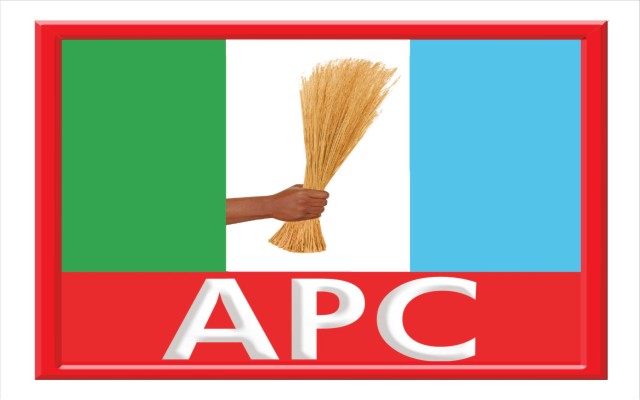 Estimated Reading Time: <1
The All Progressives Congress (APC) in Rivers State has expressed disappointment at the New Year message of Governor Ezebunwo Nyesom Wike, saying that the content of the message was an indication that the governor learnt nothing on 2015 when it comes to honesty in governance.
The party, in a statement issued in Port Harcourt yesterday by its publicity secretary, Chris Finebone, described the governor's message as 'largely self-gratifying'.
The statement reads in part, "The Rivers State Chapter of All Progressives Congress, APC notes, yet again, with disappointment that the Rivers State Governor, Barr. Nyesom Wike learnt nothing in 2015 when it comes to honesty in governance.
"This belief stems from the largely self-gratifying New Year message the governor broadcast to Rivers people and the world today. In the said message, Gov. Nyesom Wike claimed that he was working in line with a developmental blueprint for Rivers State. Nothing can be more primitively dishonest than that statement.
"During the election campaigns, on January 26, 2015 Candidate Nyesom Wike formally presented to the public what he called his development blueprint aimed at repositioning Rivers State.
"While making that presentation which he reportedly titled 'A new Rivers State, new vision, new thinking, better possibilities', Nyesom Wike said that the blueprint was expected to guide the incoming administration and address development challenges that had crippled the state.
"Wike further described the blueprint as a social contract between him and the people, declaring that the blueprint was premised upon employment generation which will drive infrastructural development, inclusive governance, administration of justice, education, roads and healthcare delivery.
"Surprisingly, a couple of weeks after the swearing in of Gov. Nyesom Wike on May 29, 2015 the APC and Rivers people were stunned when the governor announced that he was setting up a Steering Committee on Development of Blueprint for Rivers Stateheaded by Barr. Nimi Walson-Jack as the Chairman.
"It was at that point that it dawned on honest Rivers people that Nyesom Wike had pulled a fast one on everybody. His earlier launch of a blueprint at the start of the campaigns was a mere ruse laced with big, big talk signifying nothing.
"The question remains: If Nyesom Wike launched a blueprint during the campaigns on January 26, 2015 which other blueprint did he set up the Nimi Waltson-Jack Steering Committee to draw up for Rivers people in June, 2015?
"In the past seven months of Nyesom Wike administration in Rivers State, kidnapping, cultism, armed robbery and other dangerous crimes have become the order of the day. The government has not started a single project or programme suggesting that it had a blueprint of any sort."