Our ATM Cards Have Died Abroad; Letter to CBN Governor By John Igoli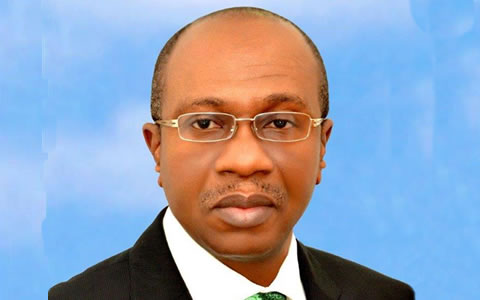 Our Dear CBN Governor
The angle you view a problem may be proportional to the distance you are from it.
Season's greetings to you and the family and please do accept my condolences on the death of your Mother. This letter is written in acknowledgement of your highest esteem and the discharge of your duties in the greater interest of our dear country.
Permit me to assume you may get a chance to read this letter or an appointee of yours may come across it and possibly think it is worth mentioning to you. If these assumptions are correct, then we must thank you for your openness and generosity. Thus it may be refreshing to note that the government can be informed of issues that may not be in the news or may not have been brought to the attention of the relevant authorities. Coincidentally you are called a Governor not because you govern a State but because your policies govern Nigerians in the diaspora. Your actions and statements affect them directly. They look unto you for upkeep just as State government workers look unto their governors for theirs.
One of the issues we want the CBN governor to re-approach with the President is the effect of stopping ATM withdrawals and transactions by Nigerians abroad. Many law abiding Nigerian citizens presently living abroad are students studying for their higher degrees. Many of them are University lecturers and are being sponsored for their higher degrees by the Tertiary Education Trust Fund. Some have their families (wife and children) with them and their families are not covered by the sponsorship. Such students rely entirely on their salaries in Nigeria for their house rents, transportation, feeding and general upkeep. Now that they cannot access their salaries and funds abroad and with very stringent withdrawal limits and high or uncertain exchange rates, how does the government expect them to live, study and survive?
This policy has a potential to dent our image among other nationalities, fellow students, local councils and the University authorities. Future requests for admission from prospective Nigerian students or academics may be turned down or more stringent measures put in place with respect to candidates from Nigeria. The TertFund sponsorship is an intervention to help stem the tide of poor academic standards and research output from Nigerian Universities. This is turning back the hands of the clock if this stoppage is maintained as confirmed by some of your officials.
Most of these students received Naira for their living costs and fees and this is usually given in instalments at official exchange rates by the home Universities. When the volume of Naira is taken to the parallel market as they cannot source foreign exchange from the Banks, there is a huge shortfall and this is usually made up from their savings and salaries. Whatever is left for upkeep is sourced from the next salary whenever it comes. Thus from day one, they are completely dependent on their ATM cards. More so these cards are issued at a cost and commissions are taken for every withdrawals. What then is the cost Banks are running from?
The amount of remittance sent to Nigeria via relatives and friends of Nigerians living and working abroad is far higher than the meagre amounts withdrawn by the students and families dependent on funds from Nigeria. In 2011 the total remittance from abroad to Nigeria topped $10.6 Billion. Apart from the politically connected and financially opportune, when will Nigerian students or families abroad withdraw that amount of money? If they have, then the argument for this stoppage must be backed up by figures so we can determine the net flow. Actually the monies drawn from Nigeria are just recycled from purchases in African or Nigerian shops and rents to many Nigerian landlords abroad who in turn remit them back to Nigeria. Presently a new line of business has opened, pay Naira in our account in Nigeria and we will give you the foreign currency here. At what exchange rate? They reply "ask the CBN". Presently they are exchanging N386.00 to the Pound here in the UK.
We respectfully plead with you to help reconsider and address this issue as this fiscal policy has become physical. These set of Nigerians are not money launderers or squandering the ill-gotten wealth of their parents.  They are honest, genuine hard working Nigerians who have an unflinching faith in our country and support for the present administration. Now that our ATM cards have died abroad. How do we bring them home as we need the cards to pay for our flights home?
Many thanks Sir.