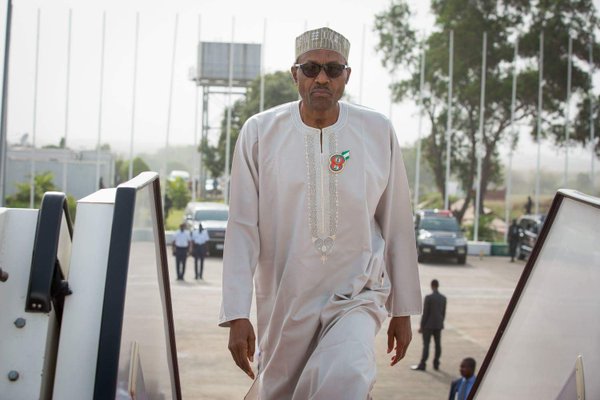 President Muhammadu Buhari has so far travelled out of Nigeria over 17 times since his inauguration as the President on May 29 2015.
Since his inauguration, there is no month Buhari did not travel out of the country on official engagements. At a time, Nigerians especially those on Twitter started referring to Buhari as the most travelled Nigerian president in recent years.
Details of his numerous travels include:
June 3 & 4: President Buhari travelled to Niger Republic and Chad for consultations on how to tackle terrorism in the country and the region.
June 7: he travelled to Germany to attend the G-7 Summit
June 13: he travelled to South Africa for the African Union Summit
July 19: he embarked on a four-day official visit to the United States of America
July 29: he proceeded to Cameroon for a two-day visit.
August 1: he embarked on a one-day visit to Benin Republic
September 14: Buhari embarked on a one-day visit to Ghana on the 7th; a three-day official visit to France
September 24: he travelled to New York for the 70th United Nations General Assembly
October 27: he travelled to New Delhi in India for the Indian-African Forum.
November 22: the President travelled to Tehran, Iran, for the third Gas Exporting Countries' Forum.
November 26: the President proceeded to Malta to participate in the 2015 Commonwealth Heads of Government Meeting
November 29: he travelled to Paris, France for the United Nations' Climate Change Conference.
December 3: President Buhari went to South Africa to participate in the Forum on China/Africa Cooperation in Johannesburg
December 10: he travelled to the Republic of Benin for the funeral rites of the late President Mathieu Kerekou