Pray For Nigeria, Jonathan Urges Nigerians As Ex-President Dedicates First Grandchild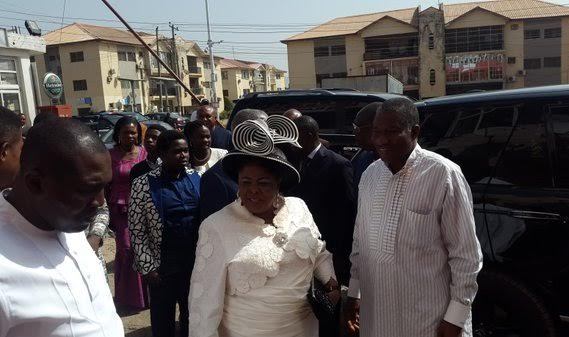 Estimated Reading Time: <1
Former President Goodluck Ebele Jonathan yesterday enjoined Nigerians to pray and work for the good of the country, stressing that God would
see the nation through its period of hardship.
Jonathan stated this yesterday while addressing the congregation at the Word illumination Ministry in Gwarimpa, Abuja where the former
President, his wife and well wishers had gone to dedicate and thank God for his first grandchild.
Jonathan noted that every country has its high and low periods, adding that with dedication and hardwork, nations overcome their problems. The former President also advised Nigerians to endeavor to protect and give their best to their country at all times.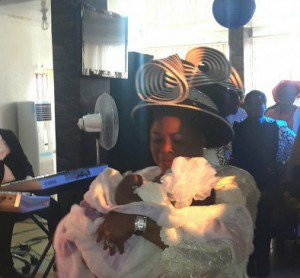 He said further: "I will just thank God for all he has been doing for our country and I also thank you all for the prayers for the good of our country.
Whenever I am talking to Christians and other believers depending on their faith, I always urge them to pray for the country.
Every nation has to go through two periods; period of adversity and period of joy.
"For Christians if you read the Old Testament you sometime think that the whole world was going to end but God has a reason for everything.
No matter the circumstances we are going through today, I believe that with the prayers, diligence and hardwork of Nigerians, God will see this nation through all its tribulations. I always say that the key and constant thing is Nigeria, and not who is leading the country. It could be Jonathan today, it could be Buhari, Obasanjo, Shagari,
Babangida, Abdulsalami today, and it could be anybody else. We have all played our part. And as we progress others will take over. Maybe some of the people that will take over tomorrow are also here in this church.
So the most important thing is the nation that belongs to all of us and we must strive to protect and give our best to what belongs to all of us. And as Christians we must pray for Nigeria. The world we are seeing today is so different from the world we saw some years back. In fact when we were in secondary books we used to read about the gladiators in our history books, and they were operating more like in another world… But today we have crisis all over the world, not just Nigeria. We must realize that God loves this country and we have very vibrant Christians and I believe that with your persistent prayers, God will see us through.
Earlier, the Senior Pastor of Word illumination Ministry, Mr Runyi Osim Edward, while welcoming the former First Family and their well
wishers to the church had described Jonathan as the father of Nigeria's democracy. In a sermon entitled 'Returning to our First Love', he urged Nigerians to seek redemption by remaining true to their God and their calling.