Rivers Assembly Speaker Resigns As Wike Presents 2016 Budget Of N307bn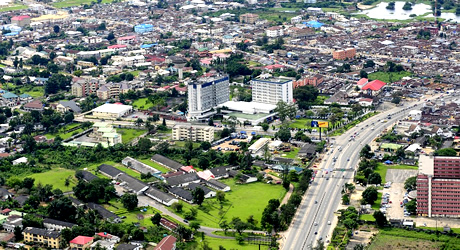 Estimated Reading Time: <1
Speaker of the Rivers State House of Assembly, Rt. Hon. Ikuinyi-Owaji Ibani on Friday resigned from his position, immediately after the House passed the 2016 Appropriation Bill into law.
This is as the member representing Okrika Constituency in the House, Hon. Adams Dabotoru Dima, was elected as the new speaker of the House, which 23 lawmakers voting in favour of him nomination.
Ibani, who represents Andoni Constituency in the House of Assembly, is among about 30 members of the House, whose elections were nullified by the Rivers State Elections Petition Tribunal sitting in Abuja.
The former speaker, while announcing his resignation, which he said was based on personal reasons, thanked friends and foes alike for the support he received through out his tenure as Speaker between June 1 this year to date.
He said, "At this juncture, I would want to step down as Speaker Rivers State House of Assembly, reasons personal to me."
The newly elected speaker, it will be recalled is the only Peoples Democratic Party (PDP) member of the House of Assembly, whose election was not nullified by the State Election Petitions Tribunal.
Meanwhile, Rivers State Governor, Nyesom Wike, has presented the 2016 Appropriation Bill of N307 billion tagged 'Budget of Consolidation".
Wike made the surprise presentation today, before members of the state House of Assembly at about 5:20pm.
The budget presentation came barely two weeks after the Assembly had passed the 2015 Supplementary Appropriation Bill of N104.2 billion.?
Wike's budget was N31 billion less than former Governor Chibuike Amaechi's 2015 budget, which was N338 billion.
The state government proposed N120 billion for recurrent expenditure in the fiscal year, while N187 billion was earmarked for capital expenditure.
In 2015 budget, N219 billion was for capital expenditure, while N119 billion was recurrent expenditure.?
Wike stated that the proposed budget would be financed through traditional sources which are the allocation from the Federation Account and Internally-Generated Revenue (IGR).
He also mentioned that the government would diversify the economy of the state from oil to agriculture and industrialisation.
Responding, Speaker of the House, Ikuinyi-Owaji Ibani lauded the governor's 2016 budget estimation, wishing that no personal interest would override corporate interest.
As at the time of filing the report, the lawmakers were still sitting to pass the 2016 Appropriation Bill into law. There is every indication that the budget would be passed tonight.
Wike had earlier sworn in 22 new commissioners, urging them, to drive the aspirations of the people and assist the government generate necessary policies in line with the New Rivers Development Blueprint.
Highpoint of the event was the taking of oath by the 22 commissioners and eight special advisers under the watchful eyes of Governor Wike.