Arms Scandal: Nigerian Blogger, Linda Ikeji Says "I Did Not Collect N240m From Dasuki Or PDP"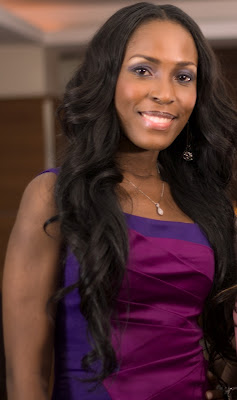 Estimated Reading Time: <1
Popular Nigerian blogger, Linda Ikeji has denied collecting N240m from the Peoples Democratic Party, PDP, to run advert for the party on her blog during the last presidential election.
Earlier today, seasoned journalist and activist, Kayode Ogundamisi tweeted that a popular female blogger who lives in Lagos collected N240m from the PDP. Without hours, Linda Ikeji was trending on twitter.
But the blogger on a post in a blog denied ever cllecting such amount. here is what she wrote;
"So, social commentator and activist Kayode Ogundamisi tweeted this today…he didn't mention any names but I am now trending on Twitter. Many assume he's talking about me…and you can't blame them really. He said…popular! I'm somewhat popular! He said female.. I'm female…duh! Lol. He said Lagos…I live in Lagos…in a posh place called Banana Island..lol. #Flipsweave! #Just teasing!
So people are reacting and some actually believe it! That PDP or someone in the party gave me N240m? For what? Advert? This was why I didn't want to get politics advert money in the first place o…and but then some of you advised that I do when I asked here and now see the gbege that I have entered…lol.
But seriously for the record…no party registered or unregistered, no human being dead or alive gave me N240m for anything. The only advert I did for PDP was a page background take-over for former president Jonathan… and they asked for the space after I did a page background take-over for APC's Akinwunmi Ambode. (I'm sure you all saw it). The two parties paid me same amount. I had a politics advert rate which I sent to everyone who wanted to advertise on LIB! And it was a few millions …which some of you followed to chop inside in the giveaway that April…lol. #Kidding!
Anyway, all these bad belle people looking for ways to bring a woman down…like I always say…you can't! Except you're mightier than God! Whether you like it or not, I'm a hardworking young woman who God chose to bless the work of her hand and is using me to bless others. Get over it! I am here to stay! Not going nowhere! *wink*. Make I go find una more news ojare!"