Opinion: Why Buhari's Public Support Is Fading Away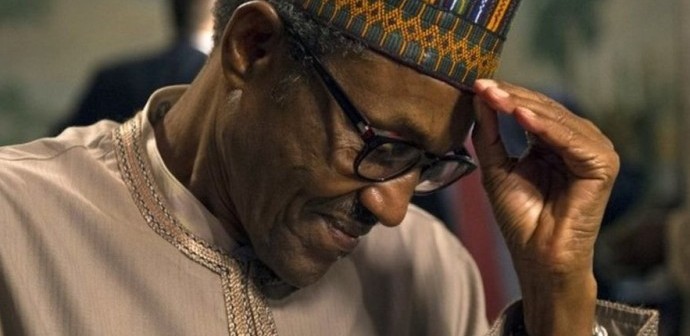 Corruption cannot be uprooted in six months but why are its many bold signposts still untouched? Nigerians know that Rome was not built in a day but they also know that the builders of Rome didn't use baskets to fetch water. When the new government came hope, enthusiasm and optimism swelled. Some took to the roads on feet chaffed by poverty to trek hundreds of kilometers, convinced that misery and hopelessness had been served a quit notice. Six months after, euphoria has subsided, enthusiasm has waned, the bounce hasn't become bust, but even Buhari's many supporters have moved from muffled 'hmmmmm' to audible gasps – 'ah ah'.
We know the ills of the country cannot be sorted in one day but this government must understand that Nigerians have invested huge emotions in it. And if this inertia isn't transient and therefore benign, if it becomes sustained indolence, ordinary Nigerians may force the change they seek and it won't be easy going.
Many still have faith in Buhari but when APC governorship candidates are announced these days a sinking feeling of hopelessness sits in. Because you get the feeling that even after having won the national elections Buhari has not managed to stamp his authority on the party and affect the way things are done and who represents the party.
While his party may not be in immediate jeopardy because the rival PDP is in shambles, the nation cannot survive the current lack of a clear economic direction. Local and international confidence in the economy has dipped. No one knows where it is headed. In an import dependent economy, companies cannot obtain foreign exchange for their letters of credit? The unemployment crisis is being compounded by layoffs. It is true Buhari inherited a mess, he needs to show he has a rescue plan.
Many of his supporters know he is decisive and can make tough decisions but not a few have begun to wonder whether he has the men to drive the expected change. Nearly every where you turn to there is a manifest absence of the Buhari effect, the Buhari of 1984.
Petroleum subsidy and fuel queues
Many Nigerians prior to the elections were convinced Buhari was the man to take the bull by the horns and scrap fuel subsidy . Strangely the government has retained the fuel subsidy. What is their argument? They want to help the poor. That defies reason. The nation is broke, our economy teeters on the brink of a major depression. Civil servants work but now depend on soothsayers to predict when their salaries will come. If governors now sometimes brag about being able to pay routine salaries, how then do we sustain the luxury of financing the enrichment of middlemen in the name of fuel subsidy? Some governors had the impudence to suggest the slashing of minimum wage.
The federal government cannot ensure steady supply of petrol because the sheer heft of the sums involved is now frightening, national incomes have dwindled. So the government will dilly and dally about paying subsidy claims until the marketers stanch supplies and twist the arms of government with petrol queues. A needless scarcity intrudes into the lives of Nigerians, keeps them idling and withering away at fuel stations where meters dispense 8 litres as 10 litres and then step aside for calculators because fuel prices now change so quickly that meters can't cope.
In many parts of Nigeria petrol sells for as much as N200 per litre. So much for helping the poor.The government that claims it has no tolerance for wastages will yet pay marketers billions in subsidy? Many international oil traders wonder how the subsidy figures are even arrived at because international prices for refined products are at an all time low. The argument that the removal of subsidy will leave the very poor prostrate even when the subsidy is largely milked by politicians and middlemen is lame. And it leads you to wonder how the government thinks through its policies.
This government that ran on zero tolerance for corruption has awarded fuel import allocations to marketers who had forged papers and defrauded the nation of billions of naira in previous fraudulent subsidy claims. How can this government ignore the report of the presidential committee on subsidy that indicted these marketers? The EFCC engaged in reprehensible selective prosecution of indicted marketers despite an avalanche of hard evidence. How can people who contemplated life in exile because of the skeletons sticking out of their cup boards and pockets be allowed to heave sighs of relief and continue from where they stopped , plundering the economy? Little wonder that the kerosene subsidy fraudulent practices patented by the Jonathan regime have continued like that government still runs the oil industry.
PPMC has remained PPMC. The president's reputation is being mangled by unscrupulous officials. The NNPC imports all the kerosene sold in the country. It then sells the kerosene at about half its cost to marketers at N40.50k per litre. The marketers are obligated to sell the kerosene to the public at N50 per litre. But because the NNPC and DPR are derelict of their duties and because the subsidy regime in being unenforceable fattens a select few the poor buy kerosene at an average price of 80 naira per litre. So the government naively feeds PPMC officials and marketers and claims its subsidizing kerosene for the poor.
PPMC officials are aware the system is being shortchanged so everybody fends for himself. Any patriotic technocrat conversant with the oil sector, committed to change, would make the removal of fuel subsidy a precondition for accepting to head the NNPC or the petroleum ministry. But technocrats in Nigeria aren't that principled.
The M.T AL-KHAF Scandal – crude oil theft
A case of suspected crude oil theft was reported to the Chief of Naval staff in a written petition about two months ago . Naval officers who are supposed to be investigating the matter called the petitioner and asked thousands of questions . They received all they needed. And what did they do with them? Practically nothing. A navy Captain was dispatched to Cotonou to verify that the vessel involved which was offshore Cotonou was laden with crude oil stolen from Nigeria and effect an arrest of the vessel . Surprisingly he came back without even as much as getting Cotonou officials to inspect the vessel whose location they were all conversant with.
He said Cotonou authorities denied him co operation. Nothing was heard from the Navy again. You wonder why a vessel reported to be carrying crude oil stolen from Nigeria cannot not be properly investigated? The criminal syndicate involved had bragged that they had everyone on their payroll. When the Navy failed, another petition was sent this time to the president and that petition was delivered to the National Security Adviser who ordered an investigation. The foreign affairs ministry got Nigerian embassy in Cotonou involved.
Everybody appeared frantic and they asked a multitude of questions. Some of the questions asked and the manner they were asked did not inspire any confidence. They were literary asking to be told what they should do. Every single detail of the parties involved was provided to the Nigerian embassy in Cotonou and they promised swift action. After a couple of days everything cooled down, then like with the Navy, died down. They were either lost or the files were lost.
The criminal syndicate was prompted as the information delivered to the authorities were regularly leaked to them. And they began very frantic efforts to sell the crude oil. The officials involved in the investigations were notified but they curiously failed to appreciate the need for urgency. Why should petitions written to both the president and the chief of naval staff, all duly acknowledged, all supposedly still being worked upon, not attract a decent attention, not trigger a diligent investigation?
Why would those investigating these crimes act in manner that leaves everyone to suspect they are not interested in bringing the criminal syndicate to book? Up till the time of writing this report no proper investigation has commenced and the suspects have sold most of the cargoes. Nigeria deserves pity. Where on earth is the much talked about change?
And everyday you hear government officials relentlessly urging the public for information to stem crime and economic sabotage. When information is given people who occupy high positions treat them with the sort of levity that emboldens criminals and puts the informant in great jeopardy. It would appear that many people in this government aren't on the same wavelength with the president and are perhaps committed to proving that 'change' is mere rhetoric.
CBN and foreign exchange
The exchange rate of the naira is about 199 to a dollar. The government is resolutely frittering away scarce foreign exchange resources propping that fictitious exchange rate because the BDCs to whom the dollars are sold resell them at over N240 a dollar. Ordinary Nigerians do not get dollars at 199, so why prop the naira? To check racketeering, the CBN wants the banks and BDCs to submit names of customers to whom foreign exchange was availed and their BVNs.
So what do the BDCs do? They approach some unscrupulous bank officials who compile names of bank customers and BVNs from their data bases and sell to the BDCs at N3000 per name. You wont believe it, names of unsuspecting and innocent people are sent to the CBN daily as having purchased foreign exchange, submitted to CBN as documentary evidence of disbursement of foreign exchange. CBN will feign and claim ignorance. The nation is being bled from all ends. Why is it difficult for the government to comb the streets and gather intelligence?
The CBN is aware that its measures to stymie burgeoning demand for foreign exchange have failed and it has chosen to maintain an exchange rate with significant disparity with the black market. Currency dealers who have the right connections have become millionaires overnight at the expense of our foreign exchange reserves. And because foreign cash transfers are now largely prohibited, traders move foreign currency in cash out of Nigeria. It is no secret that they now patronize Aminu Kano international airport for currency trafficking where restrictions and checks that exist in Lagos are non existent.
Recently a traveller was arrested at an airport with more than 100 ATM cards. He is not alone. Nigerians now give out their ATM cards at a fee to currency dealers who use those cards abroad to buy items which they resell and bring back dollars into the country to sell at black market rate. Like things in Nigeria everybody has become a foreign exchange speculator. President Buhari please, this is an easy call.
And the government must hear this. Some members of a particular security agency have been arresting traders travelling with large quantities of foreign currency. That's no news. The news is that these officials seize the monies, threaten them with prosecution but let them off if they surrender the monies to them. For these officials CBNs faulty policy has become a windfall.
The Customs
The Customs service has a former military man as its new head. And you would think that such a transgression against service culture will be mollified by immediate tangible positive changes. Lets leave the allegations of ethnic cleansing aside but they are weighty. Why has the customs service continued with old customs? Import papers are still routinely 'machined' (clearing agents don't say 'forged'), processes are still prohibitively circuitous. Clearing agents still 'fly' containers (clear containers with false documents without inspection!). Goods that attract heavy import duties are still being cleared as those with low import duties.
A container of Hennessy Brandy which should attract 200% import duty will be cleared as 'supermarket goods ' and the duty will be negotiated with the Customs. The new customs boss has integrity but the system is riddled with corruption. Little has changed. The bill of laden comes with a false declaration, the container is routed to a private bonded terminal where a customs officer who understands the plot is in control, and just about anything can be cleared as stainless steel which attracts no duty. And this not only drains national revenues but also distorts competition, makes the playing field uneven for traders.
Traders who do not have the reach to play the game at the ports in Nigeria have continued to clear their goods through Cotonou where goods come into the country without paying proper duties . Cotonou is considered favourable because importers pay very little to Beninoise officials at Cotonou port and when they get to the border post at Seme the goods are repacked. A consignment of 5 containers can be packed into one specially built truck and cleared as two containers. Do you still wonder why customs officers consider posting to the border as lucrative?
The coming of Buhari has sadly not changed anything. But the traders in Lagos would even complain that Katsina and other borders in far north have been seeing heavy volumes of goods trucked from Lome and Cotonou and that duties are rarely paid at those border posts where no real assessment happens.
Lagos,traffic snarls and robbers
Where really is the change?The rains have ended and power generation has perhaps gotten tired of body language? In our everyday lives, we feel no change. Not even symbolic change. At Ilasa on Oshodi-Apapa expressway container-carrying trucks fall regularly because that portion of the road has potholes that can swallow cars. Fashola is at the helm of works ministry, Ambode is governor of Lagos and between them someone must take responsibility for the many lives crushed at that spot by falling trucks and their crashing containers.
If Lagos suffered from just potholes and loss of some lives daily to such accidents then the anxiety that has gripped millions may be better imagined. The Economist wrote about the impossibility of Lagos traffic and the state government threw tantrums. But daily commuters wear their lives away in senseless traffic snarls where they sit to be dispossessed and maimed by robbers who have acquired an ubiquity that has made being on the road in Lagos a particularly risky endevour.
That Ambode has been to Apapa many times to tackle the traffic mess without engineering anything more than a fleeting reprieve leaves one with the impression that the government is tragically helpless. Ambode fortunately listens to criticisms and responds to issues but Lagos wants immediate practical results. It is hoped that as he has brought in helicopters and gun boats to fight crime that something out of the box will be designed to curb the menace of "traffic jam robbers"
Boko Haram, Kidnapping and General policing
The new government has reclaimed most of our national territories controlled by the insurgents. Officers and men of the military confirm that morale is now high and the military is better equipped and motivated. The insurgency sadly is far from over. Boko haram may be in disarray but the incidence of suicide bombing and number of lives lost worries all Nigerians. The support of the Nigerian public for the military is at an all time high. While boko haram may take longer than expected to be routed the persistence of commercial kidnapping and violent crimes beg for better policing.
Many live in perpetual fear of kidnappers who have always managed to collect their ransoms. A special police squad should be trained and equipped to tackle efficiently the scourge of kidnapping. That will be some change. The regular police cannot handle kidnapping and the DSS appears to get involved in only high profile cases. The government must make the people feel change.
If some of the supporters of the president feel betrayed it is because policemen still shamelessly take bribes in daylight on the street. They expected a change from day one. It is difficult to believe that this government with all the promise can allow itself get used to so much routine corruption, so much ineptitude. " If Buhari cannot tackle the economy, why can't Buhari make a statement on police , customs and bribes" a student of Lagos state university asked in bemusement
The need for high profile sting operations
Buhari has been on the saddle for six months and not a single publicized high profile police sting operation has been conducted. So why wont lecturers continue selling handouts and selling marks. And why wont a judiciary ravaged by corruption not have judges who are still selling judgments. Even some election tribunals have been sullied by stories of graft. It's easy to conduct sting operations on judges and lecturers. Courts and universities must represent the moral fountains of the society. Nothing has changed.
Nothing can change if the government feels it doesn't have to earn righteousness. But no reputation can be sustained by wishfulness alone. Buhari's favourable ratings will disappear if his government is perceived as condoning of incompetence and indolence. The war against corruption must start from within the police, the customs and the judiciary. Nothing has happened, it is good to arrest and prosecute thieving politicians, but much more needs to start happening
EFCC, ICPC and CCB
Those who supported change in government because Jonathan performed woefully can barely stand the bold shamelessness with which the fight against corruption has become a one sided affair . Soon every body will become a member of the APC and the multiparty environment we craved for will disappear. Sometimes you cant but cringe at the clumsiness and tardiness of anti corruption agencies and their penchant for attention seeking gimmickry in the name of war against corruption. The culture of poor , wayward, prosecution prevalent in these agencies will not help the president.
Its six months and besides one or two cases that haven't managed to get off the tracks the much trumpeted 'catching of goats that ate our yams' has remained largely a propaganda. Why does the government put the cart before the horse. Revelations of wide scale embezzlement of government funds were gleefully announced by government officials over three months ago. Besides the arrest of Dasuki and his aides not so much has happened. The public knows that well advertised arrests mean nothing, only convictions count.
The government was expected to merge the EFCC and the ICPC to enhance capacity and effectiveness . But as with many other things , the government appears not to have had a plan before coming into office. The government had war against corruption as a priority and left many shocked when it left Lamorde in office for so long. The EFCC is overwhelmed while the ICPC which has better facilities is rarely heard.
The CCB should as a matter of urgency dig deep and find supporters of the new government who have falsely declared assets in the past and prosecute them.. The perception that they are engaging in political witch -hunt must be laid to rest
Public support is fading
If the government thinks it is entitled to public support then it must think again. The public is getting tired of this culture of talking too much and doing too little. Some stopped fasting and said that their prayers have been answered. Mockers and jesters and 'wailers' have now taken center stage singing " we told you so". The government must wake up. There is a unique opportunity to change the way things are done here because the majority shed apathy and embraced hope
If the public loses confidence in this government, Nigeria will suffer. But six months after, where is the change? Buhari is still spare, austere and considered incorruptible but government bureaucracy has remained very rickety, almost moribund. There is too much noise. Many Nigerians think noise making is perhaps worse than mere 'cluelessness' because the former has added pretentiousness. Many want the president to engage the public directly and regularly and not from foreign lands. Nigerians seek regular domestic presidential media briefings that deals forthrightly with their worries. And they want to feel the government. That is not happening.
Going forward
Buhari must not go the way of Jonathan. He must rise up to the challenge. He must listen to criticisms, he must be responsive. Change is the agenda of Nigerian youths. It will pay the political class if Buhari succeeds, brings change. Nigerians are fired up and cannot be let down. Their appetite for change has been thoroughly whetted and they cant be let down now. The hunger of the youths must not change to anger. No one expected a messiah, but many expected a determined effort to instill rectitude. Those who supported Buhari and other well meaning people must rise and make insistent demands on this government and its agents and help Buhari bring about change .
_________________________________
Article written by  By Dr Ugoji Egbujo
Disclaimer
It is the policy of NewsWireNGR not to endorse or oppose any opinion expressed by a User or Content provided by a User, Contributor, or other independent party.
Opinion pieces and contributions are the opinions of the writers only and do not represent the opinions of NewsWireNGR.