"I Didn't Receive A Dime From Dasuki, ex-Gov. Bafarawa Denies Collecting N4.6 billion For "Spiritual Purposes"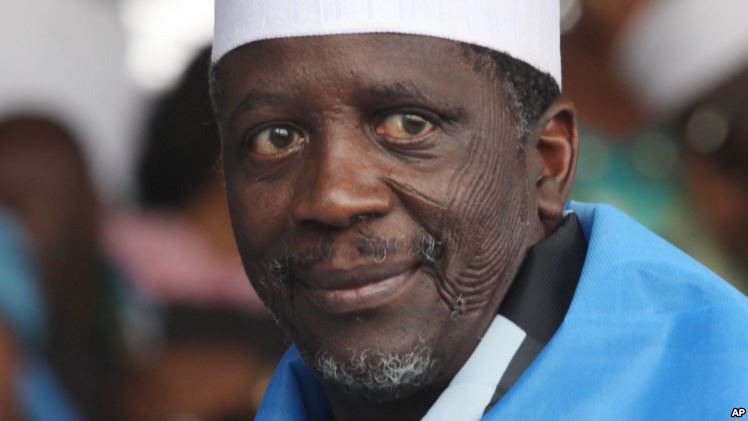 -The ongoing investigation into the $2.1 billion arms deal involving a former National Security Adviser, NSA, Col. Sambo Dasuki? and some of his associates took another twist Thursday, with the former Governor of Sokoto State, Attahiru Bafarawa exonerating himself of any wrongdoing.
There has been a chain of revelations as to how the money was dispensed, with the ex-governor's name featuring prominently as collecting about N4.6 billion for "spiritual purposes".
An aide of the former governor who served under him as a Special Adviser on Youth and Students Matters, Alhaji Akibu Dalhatu told Vanguard Newspapers yesterday that his boss has no such financial dealing with the former NSA nor did he collect any money from him for any purpose.
"The former governor of Sokoto state, Alhaji Attahiru Bafarawa did not receive any money from Col. Sambo Dasuki for any arms deal or for any purpose" Dalhatu said.
Dalhatu who said had visited the former governor at the Economic and Financial Crimes Commission (EFCC) headquarters, added that his boss was never arrested at home or anywhere else as has been alleged in some quarters. He said Mr Bafarawa merely honoured an invitation extended to him by the anti-graft agency.
"The truth is that Governor Bafarawa went to the EFCC to honour an invitation made to him by the agency while he was abroad. He had informed them through a letter by his lawyers that he was abroad and would honour their invitation on return. Governor Bafarawa went to the office of EFCC with his lawyer and an aide" he said?
He was however quick to lament what he described as orchestrated media campaign aimed at tarnishing the image of the former governor noting that it "appears that the media is being used to play out a script that has been written long before now"
"We have seen deliberate falsehoods published in the newspapers and social media platforms, designed deliberately to tarnish the image and person of Alhaji Attahiru Bafarawa. Some of the writers and media outfits have access to Governor Bafarawa and his media advisers. It would appear that the media is being used to play out a script that has been written long before now" he added.