Despite 'APC's Deceit In Securing A Re-run', David Mark Will Win Again Says PDP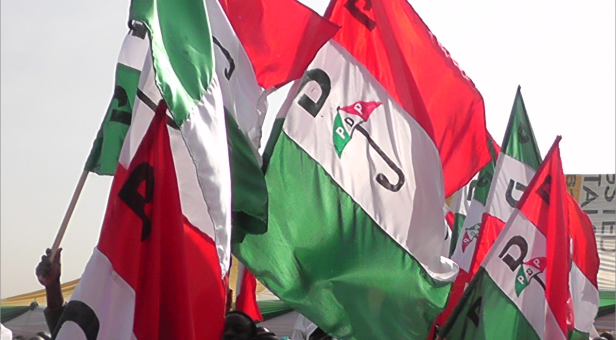 Estimated Reading Time: <1
The Peoples Democratic Party (PDP) says David Mark will win the Benue south senatorial return despite what it referred to as the deceit of the All Progressives Congress (APC) in securing a rerun.
In a statement signed by Olisa Metuh, the party's national publicity secretary, the PDP described Mark as an asset to the nation.
Metuh said the people of Benue south senatorial zone have been "ardent members and supporters of the PDP since 1999 would remain steadfast in giving him another resounding victory at the rerun election".
"The confidence of the party of retaining the senatorial seat is even stronger now that the deceit of the All Progressives Congress (APC) has become obvious to all Nigerians," the statement read.
"The inexplicable ruling of the appeal court, even when all evidence pointed to Mark's victory as upheld by the lower tribunal, is yet another evidence of APC's dangerous interference in the judiciary, which negative consequences the PDP has continued to alert the nation.
"The party also noted the significant contributions of Senator Mark in growing and stabilising the nation's democracy through his mature, responsible and patriotic leadership of the senate, a value that is still highly needed in the polity.
The PDP asked its members in Benue south to "resist any attempt to intimidate them, especially in their determination to ensure effective and result-oriented representation in the senate as typified in Senator Mark".
On Saturday, the court of appeal sitting in Makurdi, capital of Benue, nullified Mark's victory, ordering fresh elections in 90 days.