Buhari's Cabinet Ministers Grumble Over Poor Salaries & Austere Allowances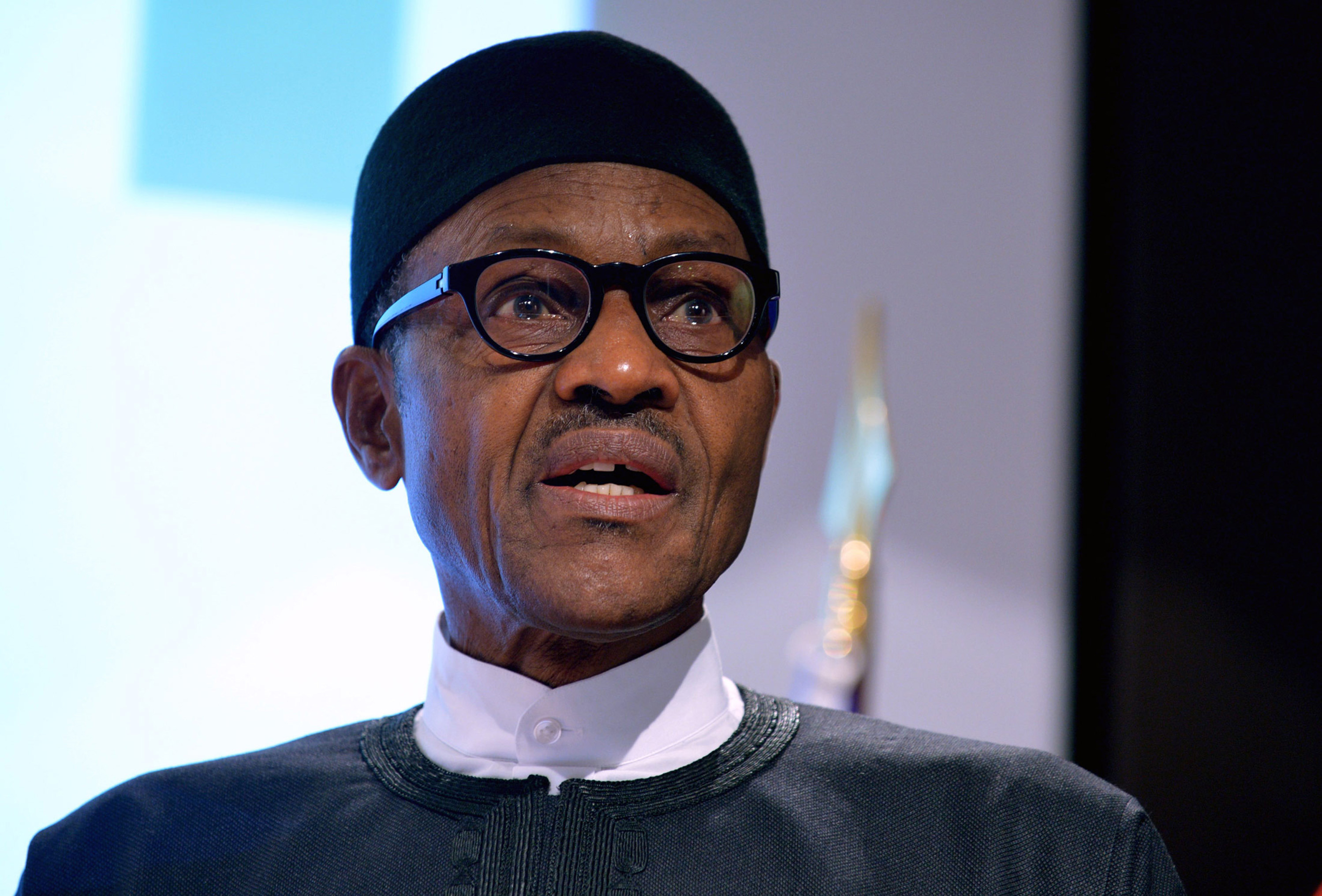 Barely three weeks in office, President Muhammadu Buhari has shocked Ministers with poor salaries and austere allowances.
He has also imposed dos and don'ts on the ministers including travel restrictions.
Most Ministers were said to be embarrassed by the perks of office accruable to them in office.
The only leverage the Ministers will enjoy is the privilege of flying in a Business Class on trips.
These conditions of service for Ministers were contained in a letter given to them during the week by the Secretary to the Government of the Federation, Engr. Babachir David Lawal.
The letter said: "I am pleased to inform you that the President of the Federal Republic of Nigeria, Muhammadu Buhari, GCFR, has appointed you as a Minister in the Government of the Federal Republic of Nigeria
"The appointment takes effect from 11th November, 2015 under the following Terms and Conditions of Service as contained in "Certain Political, Public and Judicial Office Holders(Salaries and Allowances, etc) (Amendment ) Act 2008."
"I am to add that your tenure terminates at the end of this Administration unless otherwise decided by Mr. President. Please accept my heartiest congratulations and best wishes on your appointment."
The SGF's letter gave the details of the perks which the ministers will enjoy in office as long as they last in the Federal Executive Council (FEC).
While the substantive minister will earn N2, 026, 400 Annual Basic Salary($8,514.285), Minister of State is to get N1.8million($7,563.025) per annum.
Other highlights of the conditions include: Estacode Allowance($900 per diem); Duty Tour Allowance(N35,000); Utilities Allowance(Telephone/ Electricity/ Water)–30% of Annual Basic Salary (N607,920); Domestic Staff Allowance(75% -((N1,519,800) of Annual Basic Salary; Medical Facilities (in accordance with NHIS Policy); Special Assistant (To be provided in kind); Security (To be provided in kind); Air Travel (By Business Class); Newspaper Allowance (15% of Annual Basic Salary-N303,960).
The letter said: "As a Political Office Holder, you must obtain permission from Mr. President before you travel out of Abuja. If the trip is official, Ministers are entitled to a Duty Tour Allowance of N35,000 per diem. However, all private journeys will attract no Allowance.
"Severance Allowance of 300 %of Annual Basic Salary payable after full tenure of office with government. The allowance will be pro-rated after a minimum of two years tenure.
It added: "200 % of Annual Basic Salary (N4,052,800) will be paid to you to enable you to acquire accommodation of your choice in line with monetization policy.
"Furniture Allowance. 300 %(N6,079,200) of Annual Basic Salary will be paid once in every four years. The allowance will be paid annually at the rate of 75% (N1,519,800) of Annual Basic salary.
"Motor Vehicle Fuelling Maintenance Allowance. 75% of Annual Basic Salary (N1,519,800) for the maintenance of your vehicle(s) as Government no longer provides chauffeur driven vehicles to Political Office Holders/Public Officers for house to office running.
"Annual Leave (30 calendar days for each leave year or calculated on pro-rata basis, with 10% of Annual Basic Salary(N202,640) as leave grant); Personal Assistant Allowance (25% of Annual Basic salary to enable you to employ a Personal Assistant of your choice)."
Investigation by THE NATION Newspaper however revealed that some of the ministers were uncomfortable with the salary and allowance package because it might not be able to pick their bills.
The package has caused rumbles in the cabinet because while Nigerian ministers earn $8, 514.28 Per Annum (N2,026,400), their counterparts in Ghana are on $50,000 (N11,900,000) and those in South Africa (the highest paying in the continent) were said to be taking home about $302,521 per annum.
A reliable source said: "Most ministers have been sad since they received their letters of appointment because the salary and allowance package was a far cry from where they were coming from. We hope that ministers will eventually not steal if they have to serve this nation on hungry stomach.
"We have ministers in this government who left high-net worth job of $10,000 to $20,000 per month, how will they settle their bills? Some ministers have headed corporate. You can imagine a minister managing about $3billion portfolio now getting $8,521 per Annum.
"Some ministers have children in Ivy League universities where they are paying as much as $40,000 to $60,000 per annum. How will they be able to cope to meet up with their responsibilities?"
As at press time, it was unclear if the ministers had made representation to the president or not.
"Curiously, we have some Executive Secretaries, Directors-General and Group Managing Directors of parastatals like NNPC, PPMC, NCC, NDIC, PEF, PPPRA, DPR, NERC, NIGCOMSAT, and others who will be earning more than their ministers. I think the system is distorted somehow."
Another source added: "To earn commensurate salaries and allowances, the president can explore foreign donors' basket for payment of ministers. Or else, it will be difficult to get the best from this team.
"Alternatively, there might be scientific corruption in Buhari's cabinet. This is the type of corruption we call 'chop and clean mouth.'