Pastor Chris Oyakhilome Of Christ Embassy Church Faces Jail In South Africa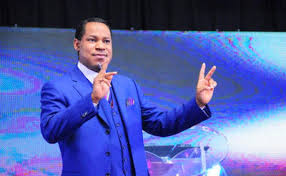 Estimated Reading Time: <1
The South African government has threatened a jail term for Chris Oyakhilome if his church, Christ Embassy, fails to release its financial records, the South African-based News24 reports.
The Commission for the Promotion and Protection of Cultural, Religious and Linguistic Communities said several religious leaders in the country could be jailed if they fail to comply with the demands of the commission.
?The commission said it was investigating the commercialization of religion and abuse of people's beliefs and had summoned several churches to appear before it with their ordination certificate, registration certificate, bank statements, and annual financial statements from 2012.
Thoko Mkhwanazi-Xaluva said the commission had been forced to take a legal route because some of the church leaders had failed to comply with her commission's directive.
"Some of these religious leaders will face prison if they do not comply and we have been clear about our course of action," Mkhwanazi-Xaluva told News24.
"Some religious leaders have also threatened the commission, which is leading us towards the legal route."
Mr. Oyakhilome, the founder of Christ Embassy, had indicated he would take a legal action to stop the commission from forcing it to open his books, according to Ms. Mkhwanazi-Xaluva.
Christ Embassy had earlier sought an extension of time to enable it review its financial records.
Ms. Mkhwanazi-Xaluva said they were also considering filing charges of intimidation against religious leaders who had publicly threatened the commission.
She wondered why some pastors would take money from their followers and, yet, refuse to provide their financial records.
"These people take money from people," she said.
"What are they doing with that money? We want to know. We will not back down.
"?If he (Mr. Oyakhilome) intends on that route, we are ready?. He will have ?to face the same fate as the others who refuse to hand over their financial records."
While most of the old traditional churches – including the Catholic church,? the Methodist church, the Presbyterian Church, and the Lutheran Church – had requested an extension of time; a lot of the new breed churches had threatened court action.